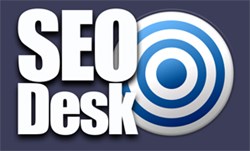 (PRWEB UK) 12 November 2013
The LED Light Store, one of the leading UK lighting retailers, is determined to ensure that homes and properties give out a warm and bright welcome in the winter months. The changing of the clock at the end of October signals the end of British Summer Time, but it also ushers in the autumn and winter at the same time. Many people find that they leave the home in the darkness and return home in the darkness, which can create for a depressing state of affairs. This is why the LED Light Store has launched a new range of LED lighting products to brighten up the winter months.
Anyone in need of a brighter outlook in the darker months of the year will appreciate what is on offer from the LED Light Store. The company is offering a new range of LED strips, bars, dimmers and even ceiling panels. All of these LED lights are available in a variety of colours and are housed in robust yet flexible casing.
The company has long been recognised as being one of the most innovative lighting retailers in the country. The emergence of popularity of LED lighting continues to grow and the fact that these products offer an environmentally friendlier lighting solution makes them an ideal choice. An increasing number of consumers and businesses are including environmental factors in their buying decisions. This is why the environmentally friendly elements of LED bars, strips and LED light boxes makes them an ideal proposition for so many domestic and commercial clients.
The company is also proud to unveil a new range of LED controllers. These controllers allow home owners and properties to take full control of their LED lighting options. Again, these controllers represent a more environmentally friendly solution for users, but they also ensure that the lighting can be set at the exact level. These controllers allow for easy control and adjustments through the day or evening. These new controllers also offer outdoor LED lighting control if required.
The winter months offer so many benefits to people, but it is important to ensure that a home or property is ready for use during the darker season. This is where the right lighting solution is crucial and LED lighting is proving itself to be the most stylish and environmentally friendly option. The LED Light Store believes that the winter of 2013/14 can be the brightest one yet.
About LED Light Store:
The LED Light Store was established more than 10 years ago, and the company has developed a reputation for being UK LED lighting specialists. The firm is happy to provide LED lighting solutions to the commercial and domestic market. This has seen the company offer an extensive range of LED products, all of which offer environmentally friendly benefits compared to traditional lighting options. As LED lighting becomes more viable and popular, the LED Light Store continues to provide a greater range of products and services.