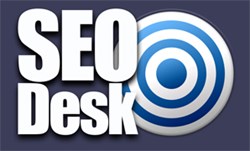 (PRWEB UK) 13 November 2013
D G Tree Services, one of he leading tree surgeons in the south east of England, is pleased to announce they have entered into a business partnership with SEODesk. This move sees the highly regarded search engine optimisation firm take control of the web content and online communication for the family run firm of tree surgeons. This move has come at the end of a period of sustained growth for D G Tree Services, with the company keen to continue their progress.
D G Tree Services was established in 2008 although the top tree surgeons at the firm have a considerable amount of experience in the industry. The firm provides a wide range of specialist tree services. Whether a client is looking to safeguard their property, enhance their view or maintain the life of their tree, the firm provides a range of services. The D G Tree Services high quality of customer service begins with a site visit and consultation. The company has an extensive range of experience in working with trees and are keen to preserve the quality and condition of trees as much as they can.
The company offers crown thinning, crown reduction and crown lifting services as standard. These are the first options that the company will take when they consider preserving the life of a tree, but if they need to undertake felling options, they will. The firm is also committed to proper recycling of all waste, ensuring clients can maintain their environmentally friendly credentials if required. D G Tree Services also provides hedge cutting, stump grinding, dead wooding and consultancy services, in addition to their tree surgery, packages.
The decision to team up with SEODesk has evolved from a desire to increase their services across the south east of England. The company is able to offer tree surgeon services in Dorking, Reigate, Cobham and Weybridge. Given that SEODesk has considerable experience in placing firms on the first page of Google with relevant and local keyword terms, they were the ideal option for D G Tree Services to consider. With SEODesk controlling the online content for the site, the tree surgeon firm will be able to focus their time and energy on their core services. Both firms look forward to success in 2014 and helping people keep their tree and premises in great condition.
About D G Tree Services:
D G Tree Services is a family run tree surgery which was established in 2008. The top surgeons in the team have experience dating far beyond the establishment of the company and the firm is regarded as one of the leading tree surgery options in the south east of England. The company offers a site visit as standard and will aim to provide as much guidance as possible. Whenever possible, the firm will act to preserve the life of a tree, but if required, will remove the tree as effectively and as safely as possible.