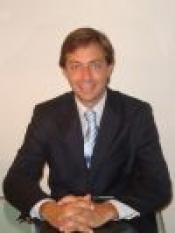 I am extremely proud and honored the Alliott Group Members have entrusted this responsibility to me - Mariano Payaslian
Buenos Aires, Argentina (PRWEB UK) 11 November 2013
Mariano's long established firm, Gizzi & Payaslian based in Buenos Aires, Argentina is an auditing, tax and consulting accountancy firm, which is highly regarded within the region.
Alliott Groups' International Board consists of 12 members, who cover all geographical regions.
"To be elected as Chairman of Latin America is a huge privilege. I hope to continue with the same path of growth as in the previous years and to achieve full coverage in the region finding the perfect firm for each country. I am extremely proud and honored the Alliott Group Members have entrusted this responsibility to me," commented Mariano Payaslian.
For additional information On Gizzi & Payaslian please go to: http://www.alliottargentina.com.ar/
Alliott Group: is a worldwide alliance of independent accounting, law and consulting firms. With more than 180 member firms in some 80 countries, the group meets the local and cross-border needs of its members and their clients. http://www.alliottgroup.net