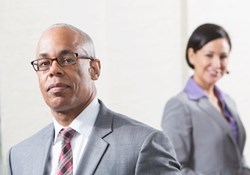 The program is designed for the working professional who is looking to sharpen their hands-on, practical and applied skills. The program is very affordable thereby making Doctoral studies available to a larger number of individuals.
Zug, Switzerland (PRWEB) November 12, 2013
UGSM-Monarch Business School Switzerland announces the formation of a fully course-based business doctorate. The Doctor of Applied Management is designed for working professionals who wish to improve their management skills with the intent of working at the highest level of their organizations. The program is practically oriented and applied in its focus. The program makes exclusive use of course based teaching so there is no thesis requirement within this Doctoral degree. The program is also designed to be affordable and is introduced at 12,000 Euros for the 36 month duration.
The program employs a blended learning methodology that includes one-to-one coaching, practical workplace application and current management scholarship. Success in the program is defined as higher executive performance and effectiveness in the real world of the participant's existing workplace. The program covers material considered to be essential to applied management and executive skill. Contemporary themes covered include: Management Performance, Authentic Leadership, Innovation & Change, The Importance of Culture, Social Issues in Management and Strategic Thinking.
The program is completed by way of the Monarch Learning Platform in a remote study, distance learning environment enabling practicing managers to continue working during completion of the coursework. The program is open to all individuals above the age of 25 with a minimum of 5 years of management experience and at minimum of a Bachelor level degree. Exemptions may be made for individuals lacking a Bachelor degree who have significant managerial experienceof over 10 years.