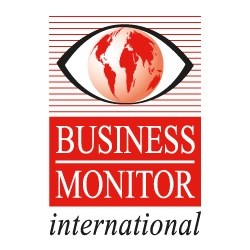 While Asian demand for African resources is a key driver of increasing trade, so are booming African imports of capital goods and consumer products.
(PRWEB UK) 12 November 2013
Business Monitor has just published a brand new Special Report 'Asian Investment in Africa, the Next Phase' examining the economic connections between Asia and Africa, and how they see this growing relationship developing over the coming years.
Sub-Saharan Africa trades more with Asia than with any other region, and Business Monitor sees that economic ties between the two continents will become even closer over the coming years. While Asian demand for African resources is a key driver of increasing trade, so are booming African imports of capital goods and consumer products. Although Business Monitor expects economic growth to slow in Asia, particularly in China, they believe that Africa's rapid growth trajectory will be maintained. The continent's recent growth has not merely been the result of a Chinese-driven commodity boom, but rather represents a structural improvement in Africa's economic fundamentals.'
The new special report analyses key topics including:

How Africa-Asia trade is moving beyond commodities, as economic links diversify
The effect of Chinese investment, trade, and migration on African growth
How India, Japan, and ASEAN states are building closer economic ties with Africa
The relative importance of Asian investment in different African economies
The transformative effect of Asian investment on the African manufacturing sector
The effect of a China slowdown on African economies
The report draws on the experience of country risk and industry analysts at Business Monitor's offices in London, Singapore, and Johannesburg to provide you with a comprehensive view of the links between Asian and African economies. The contribution of analysts from eight different sectors – agribusiness, automotives, food and drink, infrastructure, mining, oil and gas, power, and telecommunications – presents an in-depth view of how trade between the two continents is affecting a variety of industries.
While the report covers the economically crucial relationship between China and Africa, it also provides analysis of Indian, Japanese, and South East Asian investment into the continent.
The report demonstrates Business Monitor's ability to look beyond near-term trends and utilise their breadth and depth of knowledge to provide a detailed analysis of industry and macroeconomic trends on a global scale. It draws on their 30 years of experience to critically evaluate the outlook for Asia and Africa's relationship, helping companies assess the role this could play in their growth strategy for 2013 and beyond.
For more information on this insightful new publication, please click here.
Business Monitor is a leading, independent provider of proprietary data, analysis, ratings, rankings and forecasts covering 195 countries and 24 industry sectors. It offers a comprehensive range of products and services designed to help senior executives, analysts and researchers assess and better manage operating risks, and exploit business opportunities.