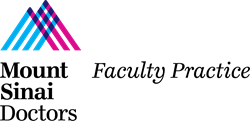 New York City, NY (PRWEB) November 13, 2013
The Mount Sinai Medical Center's Department of Dermatology is opening a state-of-the-art dermatology office in the heart of Chinatown. The office, which is located at 168 Centre Street, Suite 3M, will be run by Dr. Soo Jung Kim, director of the Mount Sinai Dermatology Chinatown Practice. Dr. Kim received her PhD in microbiology from Northwestern and her MD from Chicago Medical School. Dr. Kim was also trained in acupuncture in Beijing, China. A seasoned clinician, she treats a full spectrum of skin diseases with a special interest in the skin manifestations of connective tissue diseases. A compassionate and culturally sensitive physician, Dr. Kim looks forward to treating the residents of Chinatown.
Mount Sinai Dermatology:

Board-certified dermatologists who provide breakthrough treatments in medical-surgical-cosmetic dermatology, including a wide range of dermatological specialties and sub-specialties, such as General Dermatology, Pediatric & Adolescent Dermatology, Autoimmune & Inflammatory Skin Diseases, Bullous Diseases, skin cancer, psoriasis, cutaneous lymphoma (mycosis fungoides), vitiligo, eczema, pruritus and Cosmetic Dermatology.
We offer most comprehensive programs for skin health and the treatment of skin diseases in the nation.
Our doctors are experts in the use of neurotoxins, collagen and other fillers, lasers, peels and leg vein treatments.
Mount Sinai Dermatology is at the forefront of research in the treatment and prevention of skin cancer.
Our patients receive state-of-the-art surgical treatment and repairs for all types of skin cancer.
Mount Sinai Dermatology Faculty Practice exceeds patients' expectations in service and satisfaction
Dr. Kim will be seeing patients on Mondays from 9am to 5pm and on Wednesdays from 9am to 1pm. To schedule an appointment, call 212.731.3610. Dr. Kim accepts a wide variety of health insurance plans.
About Mount Sinai Dermatology
With the recent merger of Mount Sinai with Continuum Health, Mount Sinai Dermatology is now the largest dermatology department in the country. Our dermatologists provide a wide ranging number of services including general and surgical treatment of many common and rare skin conditions from acne to severely debilitating blistering skin diseases, as well as skin cancers, psoriasis, vitiligo. In addition, the Department has a Phototherapy Center, a Division of Mohs, Reconstructive and Cosmetic Surgery, and Clinical Trials Division. Other office locations include: 5 East 98th Street 5th Floor; 638 Columbus Ave at 91st Street 1st Floor; and 625 Madison Avenue 2nd Floor.