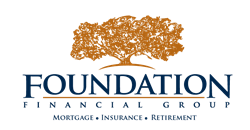 FFG has shown my family and friends that it is a corporation that truly cares and is willing to reach out. Any donations will be extremely helpful to Chris, who lives off of her Social Security income.
Dayton, OH (PRWEB) November 12, 2013
Foundation Financial Group employees have created a philanthropic campaign in support of a coworker's family member who is struggling with lung and liver cancer. The Compassion for Christine campaign will collect donations to help pay for the expensive cost of chemotherapy treatments which are being used to prolong Christine Williams' life.
"Foundation Financial wants to support every member of the FFG family," said Samantha Epstein, FFG event coordinator. "When one of our family members is hurting, we give what we can to show solidarity in the face of life's tragedies. We cannot take away the pain that the Williams family is going through, but we can give interested employees the opportunity to help alleviate the financial stress that comes with battling terminal illness."
Christine Williams, mother of three and grandmother of two, has been diagnosed with cancer. Williams feels she has too much to live for to give up without a fight. She interprets for Barbie, her deaf daughter, and assists with raising her grandchild Joshua. Williams also loves scrapbooking, cooking for her family during the holidays, and being active in her faith.
Cancer does not only drain bank accounts; the disease takes a toll on emotional health, relationships with loved ones, spiritual wellbeing, and quality of life. Foundation Financial employees hope the Compassion for Christine campaign will give much-needed support to their coworker Dina Williams as her family struggles with the all-too-familiar costs of cancer treatment. Williams' husband lost his father to cancer when he was child. Williams' mother just underwent surgery for colon cancer that is now in remission. One of the many medications required to prolong Christine's life is a pill that costs $2,000.
"Chris has always been a source of strength for her family, providing financial support and emotional support to those in need, even at great cost to herself," said Dina Williams, when asked about her mother-in-law. "She is very supportive and helpful; the kind of person who would give you her last piece of food or clothing. Chris puts others first and always has."
Foundation Financial's Compassion for Christine campaign will provide FFG employees with the option to donate personal funds toward her cancer treatments. Contributions can be made through payroll deductions or production-based reward points converted into dollars.
"The outpouring of support from our community and my corporation has been inspiring," continued Dina Williams. "FFG has shown my family and friends that it is a corporation that truly cares and is willing to reach out. Any donations will be extremely helpful to Chris, who lives off of her Social Security income. The medical bills are so expensive, especially for someone who has so little."
Additionally, the Williams family is holding a fundraiser dinner party and auction on Friday, Nov. 5 to raise money for Christine's care. To donate an item for the raffle or get involved, please contact Teresa at (937)684-6345.
About Foundation Financial Group
Foundation Financial Group is a multibillion dollar financial services corporation. FFG offers its customers Best in Class service through its Insurance, Retirement, and Mortgage Services. Named one of the fastest growing financial companies in the country by INC magazine for the third year running, FFG has continued to grow its nationwide presence with over 100,000 new customers per year in 39 states. In addition to the value that Foundation Financial provides every customer, it is also dedicated to its communities and the people who live in them. Through a vast array of philanthropic endeavors, the company not only provides significant monetary donations but also fosters a workforce environment that encourages all team members to personally make a difference. Foundation Financial is committed to its strong focus on customer service and community investment as it continues to grow and compete with the largest financial institutions in the world.
Foundation Financial Group reviews all public relations inquiries. For additional information, interview and image requests, contact the Foundation Financial Group Public Relations Team.