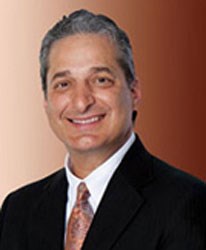 Houston, TX (PRWEB) November 11, 2013
Over a period of 14 years, Dr. Chris Patronella of the Aesthetic Center for Plastic Surgery has developed the True Form Tummy Tuck®, which duplicates more of an appearance of a youthful, attractive abdomen. The traditional tummy tuck often results in a board-like appearance.
Dr. Patronella recently spoke at the 2013 meeting of the Texas Society of Plastic Surgeons to discuss the procedure. The opportunity to speak at the conference was both personally and professionally rewarding, fulfilling his quest to continually refine the aesthetic outcome of cosmetic surgery procedures.
"Early in my career, I was privileged to learn numerous technique modifications from experienced plastic surgeons which enhanced the results I was able to achieve with my own patients," he said. "My hope is that sharing the insights I've gained with this procedure will benefit others in the same way."
Dr. Patronella's True Form Tummy Tuck® method includes 10 key elements that recreate natural features while also preventing the most common aesthetic pitfalls of tummy tuck surgery. His aesthetic goals include the creation of an inconspicuous low-scar position and ensuring that a smooth, uniform skin tone is maintained among all areas of the abdomen. Dr. Patronella has seen dramatic increases in patient satisfaction and in the number of tummy tucks he performs annually since he began fully incorporating all 10 of these techniques 13 years ago.
For more information, visit http://www.trueformtummytuck.com, or call 713-799-9999.
About the Company:
Dr. Chris Patronella is one of the nation's most respected breast surgery, tummy tuck, and body contouring specialists. Selected by physicians as one of Houston's top plastic surgeons in numerous magazine polls, Dr. Patronella is the personal cosmetic surgeon of choice for many doctors and nurses, as well as their friends and family members. The decision to get plastic surgery isn't as easy as one day deciding to get a "boob job" or breast augmentation surgery. Dr. Patronella's Houston plastic surgery facility specializes in facial plastic surgery, liposuction surgery, body contouring, body lift, tummy tuck, and breast augmentation and reduction. His many expert services include "mommy makeovers," body lifts, corrective breast surgery, facial and body surgery for men, brow lifts, neck lifts, eyelid lifts, rhinoplasty, otoplasty, and abdominal sculpting. Dr. Patronella also offers nonsurgical procedures, including skin tightening, Botox, laser and peels, and much more. That's not all. At the office of Dr. Patronella, patients can choose from a wide variety of beauty and spa services.