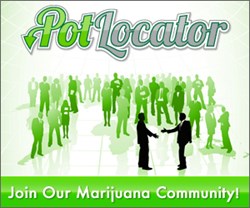 "1st Choice Cannabis represents the upheld standards and value of practices that our network must always adhere to, and for this reason we believe they are a beneficial addition to our brand." - John Nicolazzo
(PRWEB) November 12, 2013
1st Choice Cannabis is a medical marijuana dispensary and collective that is located in Salem, Oregon. Recognized as one of Oregon's premier medical marijuana businesses, this established entity has serviced hundreds upon hundreds of patients who are in need of an alternative treatment to alleviate a respective condition. Ensuring that each and every patient serviced through this cannabusiness is a registered and licensed patient with the Oregon Medical Marijuana Program, 1st Choice Cannabis is always within direct compliance with marijuana bylaws and state regulations.
If there is one thing that this location is known for, it would be the unrivaled and unique selection of top-shelf medicine that 1st Choice Cannabis has to offer. Boasting some of Oregon's finest organic dried medicine, 1st Choice Cannabis features a selection of around four different hybrids, one sativa strain and numerous kinds of cannabis-infused concentrates and edibles. Patients across the Beaver State as well as the state's capital have regarded some of the medicine from this location as an absolute "fan favorite," mentioning strains such as Blue Dream, O.G. Kush, Purple Trainwreck and even the ever-so famous Sour Diesel.
Unlike many other alternative medicine dispensaries, 1st Choice Cannabis also features a selection of aforementioned cannabis-infused remedies for its patients. Some of the cannabis-infused remedies are those of various iced teas and soda drinks and even cannabis-infused salves, or ointments. These cannabis-infused remedies are meant for patients who are unable to directly inhale dried medicine but still seek the relief and beneficial properties of the marijuana plant. Please note that this facility also has a line of medical administering devices such as herbal vaporizers, rolling papers and various forms of glassware including an onsite glass blower able to create custom devices.
Located in the capital city of Oregon, 1st Choice Cannabis is situated in an area that is recognized as the third largest city in the Beaver State. The city of Salem is roughly around an hour driving distance from the great city of Portland and about an hour from Eugene. Respectively, these three cities are ordered as 3-2-1 in terms of its geographic area and population, making up three of Oregon's largest municipalities. Salem is home to Willamette University, Corban University and features the State of Oregon government as the largest public employer in the city. Additionally, the city is governed by way of a council–manager government model, which consists of eight members who are elected from single member wards.
C.O.O. of PotLocator.com and the Medical Cannabis Network, John Nicolazzo said, "We are absolutely honored to feature the addition of another reputable Oregon-based dispensary to our roster of cannabis-related businesses. 1st Choice Cannabis represents the upheld standards and value of practices that our network must always adhere to, and for this reason we believe they are a beneficial addition to our brand." Please be on the lookout for more updates from 1st Choice Cannabis and all of the exceptional opportunities that this collective has to offer.