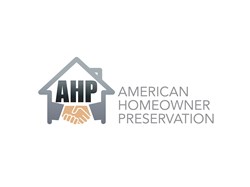 Crowdfunding is an extraordinary vehicle for investors to connect with opportunities, and largely bypass the fee-generating bureaucracies of Wall Street- Jorge Newbery
Chicago, IL (PRWEB) November 12, 2013
American Homeowner Preservation ("AHP") Founder and CEO Jorge Newbery will moderate the Crowd Funding Real Estate Investments panel at the Midwest Crowdfunding Conference on November 15 at One Financial Place, Chicago, Illinois. Joining William Skelley of iFunding and Brian Fritton of Patch of Land. The panel will explore the successes and challenges of the nascent real estate crowdfunding movement. Newbery will share AHP's experience empowering accredited investors to crowdfund the purchase of distressed mortgages from banks. AHP then offers viable solutions for families to stay in their homes with reduced payments and discounted principal options. If homes are vacant or families do not want to stay, AHP offers incentives to borrowers to sign deeds in lieu of foreclosure in order to promptly put homes back in service.
"We have a social mission, but also offer investors financial returns of 9 - 12%," said Newbery, describing the AHP's impact investing goals. AHP began in 2008 as a 501(c)3 nonprofit and has evolved into a for-profit socially-responsible hedge fund, and has now added the crowdfunding component. "By acquiring distressed mortgages at big discounts from banks, we are able to offer transformative solutions to families to keep their homes, plus exceptional returns to our investors," said Newbery.
"Crowdfunding is an extraordinary vehicle for investors to connect with opportunities, and largely bypass the fee-generating bureaucracies of Wall Street. Additionally, for pursuits such as American Homeowner Preservation, a great deal of social good can be achieved," Newbery said. Crowdfunding platforms have sprung up recently offering investments in all sorts of ventures. These are pioneering times for companies and investors alike, according to Newbery.
AHP is currently accepting investors for their 2013C opportunity, which features 249 assets. 90% of the assets are First Mortgages and 10% are REOs. The total investment of $5,660,000 is 38% of the $14,772,615 value of the homes securing the mortgages. Investors can earn 9% for a one year investments, 10.2% for two years and 12% for five years. Revenue is distributed to investors monthly, and the minimum investment is $10,000.
Other participants in the Midwest Crowdfunding Conference include author Daryl Montgomery, Jon Goldberg of VCapital and Brian Korn of Pepper Hamilton. To learn more about the Midwest Crowdfunding Conference, please visit http://www.midwestcrowdfunding.com.
About American Homeowner Preservation:
American Homeowner Preservation started in 2008 in Cincinnati, OH as a 501(c)3 non-profit. Today operating as a for profit in Chicago Il, AHP aims to empower accredited investors to crowdfund, buy pools of distressed mortgages, and generate impactful social returns and compelling financial returns. Our goal is to help secure your future by securing someone else's. For further information or inquiries please visit http://www.ahpinvest.com or call 800-555-1055.