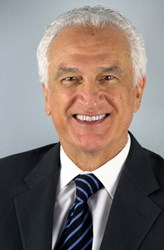 "Ron and his expert team are the best ally for your nonprofit's fundraising and organizational success."
Denver, CO (PRWEB) November 15, 2013
The professional consulting and fundraising services practice of Mirenda & Associates has re-opened its Denver office with leadership by Ron Mirenda, the firm's founding principal. The Denver office will continue Mirenda & Associates' long-established mission to assist a wide variety of organizations in health care, human services, arts and culture, religion and all levels of education. The practice's services include strategic planning, campaign planning and feasibility studies, board development, annual fundraising programs and more.
Mirenda related that, "After a number of years working as a chief development officer on the institutional side of philanthropy, I have decided to reopen our independent professional services firm. The hands-on leadership and development work at large institutions has been a great reinforcement, but I feel that ultimately my team and I can impact more nonprofits as independent professionals. We look forward to helping nonprofit organizations achieve their fundraising objectives and, in turn, aid their communities and those in need," said Mirenda. "Whether it's a hospital or health network improving the health of a community, a social service agency providing necessary services to the marginalized and underserved, an institution educating our youth or an arts organization helping to weave the cultural fabric of our community, we are prepared to help them achieve their goals."
Regardless of the need, Mirenda & Associates' clients will always get a professional fundraiser with more than 20 years of senior level leadership and campaign experience. The team has more than 125 combined years of experience in nonprofit consulting and hands-on fundraising management. Since its establishment in 1996, Mirenda & Associates has a rich history of providing expert guidance to some of the most influential nonprofit organizations in the nation. Previous clients include the National Air and Space Museum, Smithsonian Institution, Denver Art Museum, Children's Hospital of Wisconsin, Colorado Medical Society, Detroit Symphony Orchestra, University of California, Irvine, National Sports Center for the Disabled in Colorado, Hazelden Foundation, MN, Fine Arts Museums of San Francisco, and El Camino Hospital Foundation, CA, among others.
"Beginning totally from ground zero, Mirenda & Associates designed an energetic, volunteer-driven campaign that engaged parents, community leaders and donors," said Al Bill, former vice president of development for Holy Family Catholic High School in Victoria, Minnesota. "Ron and his expert team are the best ally for your nonprofit's fundraising and organizational success."
As part of the opening of the Denver office, Mirenda & Associates also re-launched the company website found at: http://www.mirendaandassociates.org. The website offers more detailed information about the team, practice areas, previous clients and beliefs and values.
Mirenda & Associates was established in 1996. Ron is a member and past president of the Colorado Chapter, Association of Fundraising Professionals and the Association of Healthcare Philanthropy. He has been active in the Denver Metro Chamber of Commerce and is a graduate of its Leadership Denver program. He also served on the campaign cabinet of Mile High United Way for many years. He has published articles and chaired and been a faculty member and presenter at numerous fundraising conferences nationwide. Mirenda holds a Master of Arts degree in Educational Administration and Bachelor of Arts degree in English from the University of St. Thomas, St. Paul, Minnesota