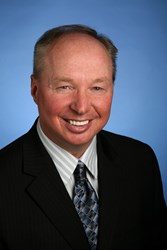 Cherry Hill, NJ (PRWEB) November 12, 2013
A recent AmeriQuest Transportation Services blog article takes this issue directly to fleet owners and managers, making the point that, if a company depends a great deal on transportation, the face a customer sees most is not the CEO, CFO, or fleet manager. It's that of the driver.
Having the correct measures to evaluate each driver's performance is essential to the success of each business, according to guest author Joe Gallick, Vice President - Dedicated Services, NationaLease. There are the obvious BASIC standards, established by the CSA, measuring HOS compliance, driver fitness, vehicle maintenance, etc. In his blog, Gallick goes on to note that new technology allows the necessary metrics to be measured more accurately than before. These metrics, according to AmeriQuest, are only part of the way companies should measure a driver's performance. There are the customer-facing situations that drivers face that also need to be assessed. On-time delivery that's accurate and damage-free is essential; however, companies should also evaluate the courteous behavior and professional appearance of drivers. It is suggested that fleets may want to conduct customer surveys to assess how their drivers are doing.
Driver shortages are an increasing problem in the trucking industry, with fewer new drivers entering the industry and existing drivers aging out. This makes retaining good drivers absolutely vital to the further growth of a company. Gallick makes it clear that most drivers want to do a good job, so it is important to offer constructive and objective feedback to those drivers who need to increase their performance levels. Read the complete blog article at http://blog.ameriquestcorp.com/driver-performance/.
About AmeriQuest Transportation Services
AmeriQuest, headquartered in Cherry Hill, NJ, is a leading provider of comprehensive fleet management services. By leveraging the strength of more than 700,000 vehicles, AmeriQuest delivers savings, expertise, and opportunities to its private fleet and truckload carrier members. AmeriQuest provides supply management services, asset management services, material handling services, financing, technology products, and outsourced transportation management services such as full service leasing, integrated logistics, and contract maintenance. More information can be found at ameriquestcorp.com/transportation/.