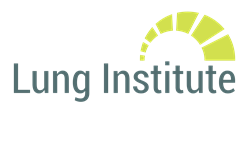 (PRWEB) November 12, 2013
In support of chronic obstructive pulmonary disease (COPD) Awareness Month and the US COPD Coalition, for the entire month of November, Lung Institute is raising awareness for COPD through factual, and insightful social media posts as well as blog articles. This week, Lung Institute aims to get the public's attention through a candid glimpse into the life of a COPD sufferer.
Although COPD is the third leading cause of death in the United States, and one of the top five leading causes of death in the world, many people are still unaware of this deadly disease. According to the Centers for Disease Control and Prevention (CDC), 12.7 million American adults were estimated to have COPD in 2011. However, nearly 24 million U.S. adults have evidence of impaired lung function, indicating this disease is under diagnosed.
Due to these alarming statistics, spreading the word about COPD is essential for treatment and prevention. This week's article by Lung Institute gives insight into the life of a COPD sufferer pre- and post-stem cell treatment at the Lung Institute facility. Peter Pike is a 68-year-old COPD sufferer who has been struggling with life-altering symptoms for many years.
If you asked Pike a year ago to describe his daily routine he would tell you that it took him 30 minutes to take a shower, had difficulty walking from place to place, and easily got winded when playing with his grandchildren. Besides the physical symptom of shortness of breath, like many COPD sufferers, Pike would tell you that his quality of life was significantly impacted.
After receiving stem cell treatments, derived from his own body, Pike is now feeling considerably better. His 30-minute showers take less than 15 minutes. He is able to walk and get around without the constant use of supplemental oxygen, and play with his grandchildren without feeling short of breath. Overall, Pike feels that his quality of life has significantly improved.
"My exercise tolerance has gotten better; I can exercise longer, and make it a little harder every day. I try to do a minimum of 45 minutes… my wife tells me my disposition is better. I've got my voice back, I've got more power in my voice, which I didn't have before. It's been a positive experience," Pike said.
To view Pike's full testimonial video and read more about stem cell treatments for COPD visit our testimonials page by clicking here.
About Lung Institute
At Lung Institute (LI), we are changing the lives of hundreds of people across the nation through the innovative technology of regenerative medicine. We are committed to providing patients a more effective way to address pulmonary conditions and improve quality of life. Our physicians, through their designated practices, have gained worldwide recognition for the successful application of revolutionary minimally invasive stem cell therapies. With over a century of combined medical experience, our doctors have established a patient experience designed with the highest concern for patient safety and quality of care. For more information, visit our website at LungInstitute.com, like us on Facebook or call us today at 1-855-469-5864.