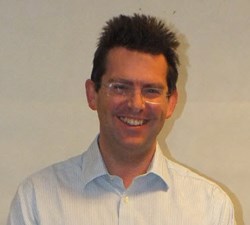 Of the 2000 UK motorists surveyed, only 13% use winter tyres, 6% use snow socks and 5% use snow-chains during winter driving conditions.
(PRWEB UK) 12 November 2013
1st Central Insurance is warning motorists to prepare for winter weather as experts forecast the beginning of the coldest winter in 100 years this November. Findings from the motor insurance provider's consumer survey show that remarkably, despite the recent hard winters, 76% of respondents still do not use any winter driving aids.
Of the 2000 UK motorists surveyed, only 13% use winter tyres, 6% use snow socks and 5% use snow-chains during winter driving conditions. 1st Central has signed up to the ABI (Association of British Insurers) 'winter tyre commitment' which means it will not affect your insurance premium if you decide to change your tyres. We advise you check with your insurer first, as some treat winter tyres as a vehicle modification, incurring a premium increase.
1st Central has compiled the following top tips to help you stay safe on the roads this winter and reach your destination:
1. Check your tyres are in good condition and at the right pressure. See if the tread is adequate, and that there aren't splits or bulges.
2. Check your coolant. Ensure it's between the minimum and maximum markers and check you have sufficient anti-freeze in the coolant itself before topping up.
3. Make sure you have enough screen-wash and that the concentration is suitable for cold conditions.
4. If your car battery is more than 5 years old, it may struggle with the cold weather, so get it checked and replaced if necessary, to avoid any unplanned failures.
5. Check if your car is due a service so that brakes and engine parts affected by wear and tear are in the best possible condition.
6. Keep a basic winter driving kit in your car, just in case you get stuck somewhere unexpectedly. Suggested items include:
-Ice scraper and de-icer
-Snow shovel
-Torch
-Blanket/warm clothing
-Food and water
-First aid kit
-Emergency warning triangle
-Hi-visibility clothing
7. If you have a frosted windscreen, do NOT pour boiling or hot water on it to clear the frost, as this will often crack the screen. A straight edged scraper and some elbow work is the most reliable solution. Make sure you have visibility from all windows, not just the windscreen, before setting off.
8. Allow greater time for journeys and if you have a mobile phone, make sure it is fully charged before heading out. If you don't have a mobile phone, if possible, ring ahead and let someone know you're setting off.
9. If you have breakdown cover, make sure you have the relevant contact details with you so that you can get assistance as quickly as possible if you break down.
Andy James, CEO, 1st Central Insurance Management says: "Don't get caught out this year. Whether you use your car for commuting, the school run or just generally getting around; winter weather is on the way and carrying out some simple checks will help you to say safe on the roads when the snow and ice hits. We also offer our policyholders a range of cost effective breakdown products including recovery and roadside assistance, to give them peace of mind all year round."
*** ENDS ***
Editors Notes:
Survey Data:
This analysis was conducted on a survey of 2,000 drivers across the UK.
About 1st Central:
1st Central is part of the First Central Group (Group), founded by Ken Acott, Pat Tilley, Peter Creed and Mike Leonard as a provider of online motor insurance. 1st Central provides a variety of services to the Group's Gibraltar based intermediary and Insurance companies and the Group has enjoyed exponential growth since its launch in 2008, with around 300,000 customers and one million policies sold since launch.
A period of investment in the business throughout 2011 and 2012 has seen 1st Central reinforce its management team with recognised market experts, embed a scalable policy administration platform which is equipped for further growth, integrate advanced fraud detection technology and implement a sophisticated end-to-end claims management system. The Group is now firmly established as a successful market leader within the motor insurance market and is ready to move into its next phase of sustained growth and expansion.