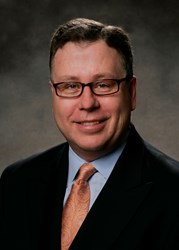 Washington, DC (PRWEB) November 13, 2013
No law prevents doctors from freely prescribing Food and Drug Administration-approved drugs and devices for off-label uses, yet regulators continue to aggressively pursue civil and criminal enforcement of perceived violations, warns Patrick J. Hurd, senior counsel with LeClairRyan in Washington, D.C. and Norfolk, Va. in the November 2013 edition of Westlaw Journal Pharmaceutical.
His article, "Charting a Prudent Course on Off-Label Promotion of Drugs and Devices," also appeared in the September 10, 2013 edition of Westlaw Journal Medical Devices.
The promotional materials used by drug and device companies are among the most heavily regulated communications in the world, notes Hurd, adding that in fiscal year 2012 alone, the Justice Department recovered nearly $2 billion in cases alleging false claims for drugs and medical devices, and obtained 14 criminal convictions and $1.5 billion in criminal fines and forfeitures under the Food, Drug and Cosmetic Act (FDCA).
But this does not necessarily mean that drug and device companies should simply refrain from ever discussing off-label uses of their products in ways that could be construed as promotional, he adds.
"This is because, taken together, three rulings from the past few years do suggest a framework for charting a prudent course on off-label promotions," explains Hurd, a member of the firm's BioPharma and Life Sciences Industry Team, who represents hospitals, physicians, medical device makers and other healthcare-related organizations.
The rulings, United States v. Caputo, 517 F.3d 935 (7th Cir. 2008), United States v. Caronia, 703 F.3d 149 (2d Cir. 2012), and United States v. Harkonen, 510 F. App'x 633 (9th Cir. 2013), also help to "clarify the conditions under which the free speech clause of the First Amendment is likely to protect such discussions," he adds.
In the Caputo case, the issue involved off-label claims about Plazlyte, a device formerly used to sterilize medical instruments. According to the government, executives from manufacturer Abtox Inc. ignored studies showing product failures and aggressively marketed the sterilizer for unsafe uses even in the face of FDA warning letters. The executives were convicted of multiple counts of fraud, sentenced to prison terms and ordered to pay restitution of $17.2 million to 144 hospitals.
The defendants appealed to the 7th U.S. Circuit Court of Appeals, arguing, among other things, that their First Amendment rights had been violated. The court rejected that argument, noting that "Unless the machine itself could be sold lawfully, there were no lawful off-label uses to promote. And the jury found, by its verdicts on both the fraud-on-the-United States count and the misbranded-device counts, that the [sterilizer device] could not be sold," Hurd writes
In stark contrast to that, United States v. Caronia "helps illustrate the conditions under which drug and device makers can feel more confident about discussing off-label uses," Hurd adds. In the Caronia case, a sales representative and a paid-consultant physician were charged in August 2008 with two counts of misbranding after they promoted off-label uses of the narcolepsy drug Xyrem to a government informant who was wearing a wire.
Convicted by a jury, the defendants appealed to the 2nd Circuit, arguing that the misbranding provisions in the FDCA violated the First Amendment by preventing the drug company representatives from engaging in speech related to off-label promotion. The circuit court applied the Supreme Court's four-pronged test for protected commercial speech and concluded that the government "simply … cannot prosecute pharmaceutical manufacturers and their representatives under the FDCA for speech promoting the lawful, off-label use of an FDA-approved drug," notes Hurd.
But a more recent case, United States v. Harkonen, highlights the potential for illegal conduct to trump any assumed protections of speech, Hurd cautions. On March 4, 2013, the 9th Circuit affirmed a trial court decision by focusing on the defendants' fraudulent conduct in the case — issuing a press release full of false and misleading statements about off-label uses of the immune system booster Actimmune, thereby engaging in wire fraud.
While the Supreme Court has provided a four-pronged test for determining commercial speech protected by the free speech clause of the First Amendment, the court has yet to deal head on with the issue of off-label promotion and its validity, Hurd notes. Likewise, drug and device companies are still waiting for the FDA's final, long-promised guidance on this issue. (Hearings were first held in 2009.)
"And so, until a higher degree of clarity and granularity on off-label promotions is available, the prudent course for drug and device makers is to be conservative and cautious," Hurd writes. "Still, these cases illustrate that communications about off-label uses of drugs and devices can indeed constitute protected commercial speech, provided they constitute truthful and lawful promotions of off-label uses for FDA-approved drugs and devices. The corollary, then, is that any false and fraudulent communications about off-label uses may not merit First Amendment protection."
About LeClairRyan
As a trusted advisor, LeClairRyan (http://www.leclairryan.com) provides business counsel and client representation in corporate law and litigation. In this role, the firm applies its knowledge, insight and skill to help clients achieve their business objectives while managing and minimizing their legal risks, difficulties and expenses. With 22 national offices located in California, Colorado, Connecticut, Maryland, Massachusetts, Michigan, New Jersey, New York, Pennsylvania, Virginia and Washington, D.C., the firm has approximately 350 attorneys representing a wide variety of clients throughout the nation.
#####
Press Contacts: At Parness & Associates Public Relations, Marty Gitlin (631) 765-8519, mgitlin(at)parnesspr(dot)com or Bill Parness, (732) 290-0121, bparness(at)parnesspr(dot)com