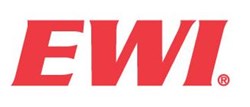 This work will further build upon the long standing relationship EWI has with ARL in support of our Armed Forces.
Columbus, Ohio (PRWEB) December 09, 2013
EWI, the leading organization in advanced materials joining and allied technologies, has been chosen to collaborate on a new R&D initiative of the US Army. In cooperation with the Army Research Laboratory (ARL), EWI will develop new joining and processing approaches for advanced materials that are critical to Army applications. This endeavor will provide the opportunity to incorporate innovations using several EWI core technologies including welding and joining, additive manufacturing, machining, direct digital manufacturing, non-destructive evaluation, structural integrity analysis, and failure analysis.
"The Department of Defense depends on us to perform cutting-edge research and development in materials and processing to support their missions," said Kevin Doherty, ARL Materials Engineer. "The expertise that EWI brings to the table will strengthen our ability to improve processes and control costs
further enabling full spectrum operations."
In addition to addressing process development goals, EWI's work will contribute toward enhanced survivability, affordability, knowledge management, process cost modeling, and workforce development. "We look forward to collaborating with ARL on this long-term project," says Jesse Bonfeld, EWI Vice President of Federal Business Development, "This work will further build upon the long standing relationship we have with ARL in support of our Armed Forces."
About EWI
EWI is an international leader in materials joining and allied technologies. It uses manufacturing technology innovation to increase the competitiveness of over 1,200 member locations of global leaders in the advanced energy, aerospace, automotive, government/defense, heavy manufacturing, oil and gas, and consumer products industries. EWI also operates a variety of technology-based centers and consortia to further increase manufacturing innovation. To learn more, visit http://www.ewi.org, info(at)ewi(dot)org, follow @EWI_innovation, or call 614.688.5000.
About ARL
The U.S. Army Research Laboratory's (ARL) investment portfolio is focused on developing and maturing technologies for transition principally to the Research, Development, and Engineering Centers (RDECs), but also to other partners in the Army Transformation Program Executive Office/Program Managers (PEOs/PMs), the Army Test and Evaluation Center (ATEC), the Training & Doctrine Command (TRADOC) Battle Labs, the other services, and the private sector. For more information, visit http://www.arl.army.mil.