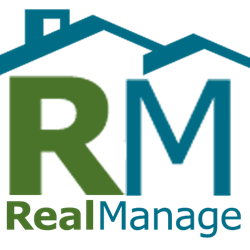 Jo-Ann's extensive experience with over 25 years in this industry seems to be a natural fit for not only our clients and team members; but also for CAI National education initiatives
Phoenix, AZ (PRWEB) November 19, 2013
RealManage announced today that Jo-Ann Greenstein, CMCA®, AMS®, PCAM®, Vice President, Phoenix Branch, along with several of her fellow industry experts, recently participated in updating and revising the M-201 Instructor Guides, Participant Guides and PowerPoint slides for Community Association Institute's national training curriculum.
Fellow industry experts who contributed included: Judy Campion, AMS®, PCAM®; Kara Cermak, CMCA®, AMS®, PCAM®; Paul D.Grucza, CMCA®, AMS®, PCAM®; Thomas E Englbloom CMCA®, AMS®, PCAM®; Mitchell Frumkin, PE, RS, CGP; Ken Kosloff, RS; Diana Larson, AMS®, PCAM®; Lana Reynolds; and Linda Wilkins, CMCA®, AMS®, PCAM®.
"Jo-Ann's extensive experience with over 25 years in this industry seems to be a natural fit for not only our clients and team members; but also for CAI National education initiatives,"' states Steve Jordan, President, Branch Operations. "Knowing that Jo-Ann has taught CAI training seminars throughout the country, participated in co-authoring several CAI courses, texts, articles and national educational programs, we are extremely confident her contributions to the training materials used throughout the industry will greatly assist others in the industry who are looking to attend trainings and improve their skills."
About CAI
CAI is an educational and advocacy organization dedicated to helping homeowner and condominium associations meet the expectations of their residents, providing information, tools and resources to volunteers and professionals responsible for community association governance and management. More information can be obtained at http://www.caionline.org or by calling toll-free (888) 224-4321.
About RealManage
RealManage is a property management company that specializes in HOA management and condominium management and manages hundreds of community associations in Arizona, California, Colorado, Florida, Georgia, Louisiana, Nevada, North Carolina, and Texas, including homeowner associations (HOAs), condominium associations, cooperatives, municipal utility districts, luxury high-rises and large master-planned communities. For more information or to request a quote for HOA management or condominium management, visit RealManage.com or call us toll-free at (866) 403-1588. You may also follow us on Facebook, Twitter and LinkedIn.