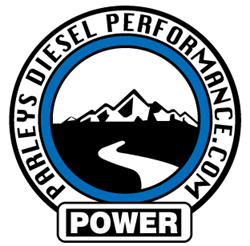 (PRWEB) November 19, 2013
When shopping online for aftermarket diesel performance parts, consumers are often forced to make buying decisions based on little more information than a small product picture and a price. Now owners of diesels ranging from light duty trucks to VW TDIs, even agricultural tractors and diesel motor homes, can find the parts they want with the information they need to make informed buying decisions.
The all new Parley's Diesel Performance website is filled with useful diesel part information such as accurate product descriptions, large high-resolution product images, and product installation videos. Comprehensive manufacturer information for each part includes the manufacturer's installation instructions and owner's manuals, contact information, and links to the product on the manufacturer's website.
Other important new tools that streamline the typical product hunt are an advanced keyword and part number search tool which allows user search results to be filtered by relevance, price, or alphabetically.
Navigation to a specific product or to a type of product unique to a particular diesel is quick and easy. There are three different ways to search for parts: first, by product categories such as diesel tuners or diesel cold air intakes. Second, by manufacturer. Third, by make, model, and engine displacement. Additionally, if the initial search is done by either category or manufacturer, it is simple to filter and refine those results simply by selecting a specific vehicle.
Parley's Diesel Performance is an excellent resource for diesel enthusiasts and owners looking for education and information about safely and efficiently maximizing the power and fuel mileage potential of their diesel.
Parley's Diesel Performance
http://www.parleysdieselperformance.com
1-801-938-4891