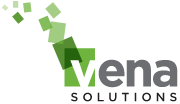 Companies-to-Watch are outstanding businesses that show high growth potential. They are the future technology leaders.
Toronto, Ontario (PRWEB) November 14, 2013
Vena Solutions, an innovator of corporate performance management solutions for mission-critical finance and accounting processes, has been named a winner of Deloitte's 2013 Companies-to-Watch Award.
Vena enables clients to work in the spreadsheet environment that includes all the power and flexibility to which they are accustomed, with the added benefits of automation, control and a flexible work-flow engine.
Rishi Grover, President of Vena Solutions, credits Vena's ability to leverage existing investments in Microsoft Excel® spreadsheets, templates, and models with the company's continued success.
"Nearly 80% of performance management users still use Excel, regardless of the systems they have in place," he notes. "This continued use of Excel makes Vena's approach ideal for organizations."
Recipients of Deloitte's Companies-to-Watch Award are recognized as companies with the management expertise, early stage growth and innovative technology to support continued success in the industry.
The Companies-to-Watch Award is presented as part of Deloitte's annual Technology Fast 50™ Awards Program. The program features four distinct categories, each of which celebrates business growth, innovation, entrepreneurship, and the world-class achievements of the technology industry.
"Companies-to-Watch are outstanding businesses that show high growth potential," says Richard Lee, Deloitte's National Managing Partner, Technology, Media & Communications. "They are the future technology leaders."
Vena 5 also continues to be the leading corporate performance management solution that enables clients to extend automation well beyond traditional processes such as budgeting, forecasting, and planning.
ABOUT VENA SOLUTIONS:
Vena Solutions delivers the most flexible performance management solution available for budgeting, forecasting, planning, reporting, analytics, and other mission-critical business processes. Vena's unified, web-based software platform enhances the power and flexibility of Microsoft Excel® with powerful workflow management, control and reporting capabilities. This unique approach is complemented by a dedicated consulting, advisory and training team. The result is fast time-to-benefit solution that is easily managed by clients. Vena has been deployed in large and mid-market companies all over the world. For more information, visit http://venasolutions.com.
ABOUT THE DELOITTE TECHNOLOGY FAST 50™:
The Deloitte Technology Fast 50™ program is Canada's pre-eminent technology awards program. Celebrating business growth, innovation, and entrepreneurship, the program features four distinct categories, including the Technology Fast 50™ Ranking, Companies-to-Watch Awards (early-stage Canadian tech companies in business less than five years, with the potential to be a future Deloitte Technology Fast 50™ candidate), Leadership Awards (companies that demonstrate technological leadership and innovation within the industry) and the Deloitte Technology Green 15™ Awards (Canada's leading GreenTech companies that promote a more efficient use and re-use of the earth's resources in industrial protection and consumption). Program sponsors include Deloitte, Bennett Jones and OMERS Ventures. For further information, visit http://www.fast50.ca.