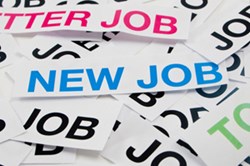 Jacksonville, FL (PRWEB) November 12, 2013
MAU Workforce Solutions is hosting a Job Fair on Thursday, November 21, 2013 from 9:00AM-2:00PM to fill immediate openings at TTX. Please join MAU at the Hilton Garden Inn, located at 13503 Ranch Road in Jacksonville to apply.
MAU is Seeking Applicants to Fill the Following Positions at TTX:
Burners/ Prep
Welders
Welding Students
Requirements:
Minimum 6 months experience in mechanical and welding fields
All applicants must submit to a background check and drug screen
Thursday- November 21, 2013 | 9:00AM – 2:00PM
Hilton Garden Inn
13503 Ranch Road
Jacksonville, Florida
Applications will not be accepted at the TTX location, but may be submitted in person at the job fair or by applying online at http://www.mau.com/jobs.
Directions: Head south on Interstate I-295 South. Take exit 21A to merge onto I-10 East toward Jacksonville. Continue onto US-17 North. Continue onto I-95 North. Take exit 363B for Duval Road West toward Jacksonville/International Airport. Merge onto Duval Road. Turn left onto County Road 110/Duval Road. Turn right onto Airport Service Road South. Take the 1st left onto Ranch Road. The Hilton Garden Inn is located at 13503 Ranch Road.
MAU offers associates optional benefits including medical, prescription, dental, vision, 401K, and life insurance. MAU Workforce Solutions provides equal employment opportunities for all applicants, regardless of race, religion, color, sex, or national origin, age, veteran status, disability or any other characteristic protected by law. MAU is an Equal Opportunity Employer.