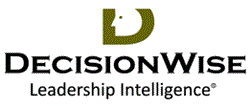 Having additional resources in Europe furthers our ability to deliver quick response and local care to our valued European clients.
(PRWEB) November 13, 2013
DecisionWise executives have announced the development of a new office location in The Netherlands. The move to open an office in the European market was announced as a strategic decision to strengthen consulting efforts and increase resources available to key Europe-based clients. The Netherlands office is scheduled to finish completion in Q4 of 2013.
Rachelle School, DecisionWise Senior Consultant, has led the effort in establishing and overseeing company operations in the new office. School, who has been based in Holland for the past 12 years, explains, "Further expansion in Europe will enable current and future clients to successfully accelerate organizational strategies at both local and global levels." She adds, "While DecisionWise has worked with clients throughout Europe for over a decade, the European-based team will further focus on supporting existing on-the-ground projects and training programs while developing additional strategic partnerships. I'm excited to extend DecisionWise services and expertise to the European market."
The company's expansion into the European market showcases the rapid growth DecisionWise has experienced over the last five years in both the assessment and consulting arenas. The announcement comes on the heels of a recent opening of a second US-based location, housing the DecisionWise technology and development team.
"In 2012 we doubled the size of our customer-facing project management team," said Director of Client Services, Kristin Chapman. "This team's on-the-ground presence in Europe will bolster our customer service to key clients. Rachelle's market expertise and client proximity is invaluable; she is an enthusiastically welcomed contribution to our consulting and project-management teams."
Asked about the company's growth trend, Chief Executive Officer, Tracy Maylett stated, "We are globally recognized as a leader in employee engagement, assessments and surveys and leadership coaching. Having additional resources in Europe furthers our ability to deliver quick response and local care to our valued European clients. We anticipate this growth to continue, and the addition of a European office adds to our international presence."
DecisionWise, Inc. is a management consulting firm specializing in leadership and organization development using assessments, feedback, coaching and training. DecisionWise services include employee engagement surveys, 360-degree feedback, leadership coaching, and organization development. DecisionWise was founded in 1996, is privately held, operates in over 70 countries and conducts surveys in over 30 languages.