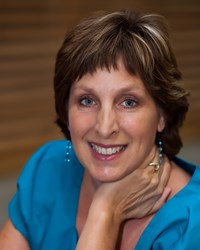 Lisa is the person you want to work with when it comes to developing a winning strategy.
San Jose, Ca (PRWEB) February 04, 2014
People First Productivity Solutions, a San Francisco Bay Area sales training and consulting company, is honored to host sales strategist Lisa Magnuson, founder of Top Line Sales, LLC. This broadcast, "I Made the Sale...Now What?" will focus on helping sellers cultivate the right relationships to grow business over the long-term.
Magnuson has over 30 years of successful sales and sales management expertise, guides high potential sales people and account teams to land larger deals and accelerate sales, and is the author of "The 48-Hour Rule and Other Strategies for Career Survival" and "The 3 Secrets to Increase Sales with Existing Customers." She will discuss thinking bigger and longer-term to maximize opportunities with key customers and will address and answer: What if you're leaving money on the table by not thinking strategically?
Magnuson and Deb Calvert, president of People First Productivity Solutions and your on-air sales coach on CONNECT! Online Radio, will take listener questions live on air and will also answer questions submitted beforehand via email. Call in to pose specific question to these top sales thought leaders. No sales professional should miss this thought provoking show! To tune in on Saturday morning, go to blogtalk radio, and to call in live dial (347) 202-0896.
This program will also be available for download at Connect1 on iTunes or at the link above after the broadcast. You can listen to the archived recording of this broadcast as well as tuning in to hear a variety of topics and guests previously featured on the program. To access the archives, go to People First Productivity Radio Shows.
CONNECT! Online Radio Show for Selling Professionals, part of the CONNECT! Community by People First Productivity Solutions is a bi-weekly broadcast provided to help sellers "Ignite their Selling Power in Just an Hour." The CONNECT! community provides discussion groups, blogs and other resources for selling professionals, leaders and emerging leaders, trainers, coaches and individuals. Founded in 2006 by former corporate Sales and HR Executive Deb Calvert, People First Productivity Solutions operates with the mission: "We Build Organizational Strength by Putting People First."