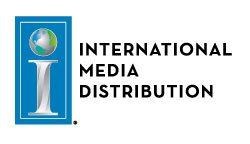 We are very appreciative of our affiliates who are stepping forward in this time of extreme need.
Centennial, CO (PRWEB) November 11, 2013
International Media Distribution (IMD) just added to the list of operators willing to open the signal for The Filipino Channel (TFC) in the wake of Typhoon Haiyan. During relief efforts of one of the world's biggest storms, TFC has been providing special coverage on the ground in the Philippines. The following operators have agreed to allow digital customers to access TFC without a subscription through November 15th:

Astound Broadband
AT&T U-verse
Bright House Networks
Comcast's XFINITY TV (TFC is not available in all Comcast Markets)
Cox Communications (TFC is not available in all Cox Communications Markets)
Frontier Communications
Hawaiian Telcom
RCN
Time Warner Cable (TFC is not available in all Time Warner Cable Markets)
Verizon FiOS TV
Wave Broadband
Typhoon Haiyan was more than three times as powerful as Hurricane Katrina, which hit the U.S. eight years ago. TFC is the #1 Filipino network in the world and available in the United States as a premium channel from coast-to-coast. "We at TFC are most thankful to IMD and our partner operators for their timely collaborative efforts to reach as many viewers as possible, update them on Typhoon Haiyan via TFC's ongoing special coverage, and even inform people how to help," said ABS-CBN Global Head of Carriage & North America Regional Marketing Director Jun Del Rosario.
"We are very appreciative of our affiliates who are stepping forward in this time of extreme need," said Shelly Kurtz, Executive Director, Affiliate Sales & Marketing, International Media Distribution. "We expect even more announcements of operator assistance in the days to come."
TFC is actively soliciting aid through the ABS-CBN Foundation International's Sagip Kapamilya for Typhoon Yolanda Emergency Relief fund with on-air scrolls intermittently throughout its broadcasts. Assistance is encouraged through the following methods:
Mail: Send a check payable to ABS CBN Foundation International, with "Typhoon Yolanda" on the memo section of the check to:
ABS CBN Foundation International 150 Shoreline Dr Redwood City CA 94065

Direct Deposit: Donations accepted at the following location:
Wells Fargo Bank, Redwood City Branch Account Name: ABS CBN Foundation International Routing Number 121042882 Account Number 5129562574

Online: Visit http://www.abscbnfoundation.org and click on "Donate"
Phone: Call the global toll-free customer service number for more information or to process donations at: 1-800-527-2820
In-Kind Donations: Sagip Kapamilya Warehouse #13 Examiner St. West Triangle, Quezon City
About International Media Distribution
International Media Distribution (IMD) has been a leading provider of in-language programming in the U.S. for over a decade. IMD represents over 30 TV channels with content from a variety of international sources: APB News (Hindi), Antenna Satellite (Greek), ART(Arabic), ATV (Cantonese), Bollywood Hits On Demand (Hindi), CCTV-4 (Chinese), CTI-Zhong Tian Channel (Chinese), Channel One Russia, DW Amerika (German), Filipino On Demand (Tagalog), Life OK (Hindi), Lifestyle Network (English/Tagalog) Mediaset Italia (Italian), Myx TV (English), Phoenix InfoNews (Chinese), Phoenix North America Chinese Channel, Rai Italia (Italian), RTN (Russian), RTN+ (Russian), SBTN (Vietnamese), STAR India GOLD (Hindi), STAR India PLUS (Hindi), TFC (Filipino), Tele5 (Polish), TV Polonia, TV Asia (Hindi), TV JAPAN, TV JAPAN HD, TVK (Korean), TVK2 (Korean), TVK-Pop On Demand (Korean), TV5MONDE (French), TV5MONDE Cinema On Demand (French), and VIJAY (Tamil).
International Media Distribution is an NBCUniversal company.
###
Media contact: David Kaufer - Kaufer DMC; David(at)KauferDMC(dot)com; 206.659.1495