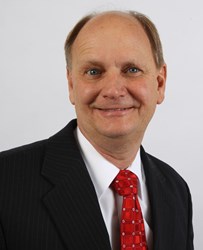 When establishing an LLC, people often make mistakes that can cost them the company. I want to help them avoid the mistakes.
Provo, UT (PRWEB) November 12, 2013
A newly released article, "LLC Startup Mistakes Exposed," by LegaLees' attorney Lee Phillips contains a complete discussion about common startup problems with LLCs (Limited Liability Companies) and how to avoid them.
As more people are starting their own business, many are learning that LLCs are a good foundation for a business, they offer great asset protect and are easier to maintain than a full-fledged corporation. In addition, they also offer some great potential for tax saving strategies.
Unfortunately, it is true that many small businesses fail because of simple mistakes that could be avoided. Owners need to make sure their business foundation is strong to start with and structured in a way to save both money and trouble in the future.
Mr. Phillips commented on the article, "When establishing an LLC, people often make mistakes that can cost them the company. I want to help them avoid the mistakes. It is so much easier to avoid problems in the beginning than to untangle a more serious problem afterward. Hopefully this article will give some insights."
He continued, "Small business LLCs are particularly vulnerable and they need this advice. In a large publically traded corporation, the fact that one mistake is made or there is some type of trouble is not really a make it or break it issue. However, in a small company, the whole company can easily be "lost" if there is trouble. That's the reason I am trying to point out the LLC startup mistakes."
Mr. Phillips serves as a counselor to the Supreme Court of the United States. He is the author of 11 books, including his latest book, Protecting Your Financial Future. He has written hundreds of articles for professional people to assist them in finding various strategies to use the law to help professionals and others protect their property, save taxes and make more money. He has given addresses at thousands of business seminars. He enjoys helping people apply the law, not only to provide asset protection and estate planning, but also to use it to structure businesses and save taxes, helping individuals achieve success.
LegaLees was founded in 1982 by Lee R. Phillips. It is a legal self-help publishing company. It produces products designed to help people understand the law. Based on his own personal experiences, Mr. Phillips realized that people needed to be able to understand how the law works so they can direct their own legal professionals. He also saw that people who want to do their own legal work need to be shown how, not just handed a fill-in-the blank form. LegaLees has designed many products to help individuals structure their personal and business affairs. All of the products help the clients protect assets and prevent legal disasters that can strike at any time.