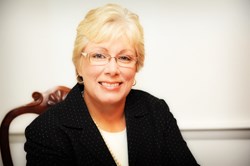 The bigger question is what attracts a customer, and what the story that will resonate with them is.
San Jose, CA (PRWEB) February 18, 2014
People First Productivity Solutions, a San Francisco Bay Area sales training and consulting company, welcomes Lisa Dennis, President of Knowledgence Associates, for a workshop on how to improve the value propositions presented to buyers. Dennis brings over 25 years of marketing and sales experience to client engagements and has hands-on experience with both the marketing and selling of business-to-business and business-to-consumer products and services.
When you see the world through your customers' eyes, you can integrate marketing and sales techniques to create more relevant value propositions. Dennis will be working with samples submitted in advance by CONNECT! listeners and will discuss these real-life scenarios on the February 22 broadcast of CONNECT! Online Radio Show for Professional Sellers. This broadcast, "Turbo-Charge Your Value Proposition," will provide sales tips that major companies pay top dollar for.
Dennis and Deb Calvert, president of People First Productivity Solutions and your on-air sales coach on CONNECT! Online Radio, will present this show in an interactive workshop format and take listener questions live on air as well as answer questions submitted beforehand via email. Call in to participate and learn from these sales industry leaders on Saturday morning February 22. Go to blogtalkradio.com, and to call in live dial (347) 202-0896.
This program will also be available for download at Connect1 on iTunes or at the link above after the broadcast. You can listen to the archived recording of this broadcast as well as tuning in to hear a variety of topics and guests previously featured on the program. To access the archives, go to the radio show archive.
CONNECT! Online Radio Show for Selling Professionals, part of the CONNECT! Community by People First Productivity Solutions is a bi-weekly broadcast provided to help sellers "Ignite their Selling Power in Just an Hour." The CONNECT! community provides discussion groups, blogs and other resources for selling professionals, leaders and emerging leaders, trainers, coaches and individuals. Founded in 2006 by former corporate Sales and HR Executive Deb Calvert, People First Productivity Solutions operates with the mission: "We Build Organizational Strength by Putting People First."