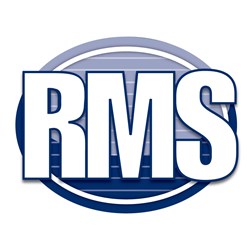 "RMS provides extraordinary proactive education to our staff on upcoming changes that occur within CMS...which allows us time to process and implement the necessary items into our documentation. Because of this, we were well ahead
Sturtevant, WI (PRWEB) November 20, 2013
Rehab Management Solutions (RMS), a Physical Therapist owned-and-operated company that grows private practices everyday through proven operations and systems, is excited to announce its recognition of compliance in the Physician Quality Reporting System (PQRS). RMS is thrilled to celebrate in this accomplishment and is excited to guide other providers on how to successfully implement reporting into their documentation.
PQRS was established to assess and enhance the quality of health care. Providers who are non-compliant with PQRS risk the chance of up to 1.5% payment reduction. Physical and occupational therapists must satisfactorily report data on quality measures now to avoid a 1.5% penalty in the 2015 fee schedule. Providers who have already successfully implemented PQRS over the past year may earn a 0.5% bonus payment if measures were reported correctly.
Over two years ago before the term PQRS was even a buzz-word, the team at RMS dedicated hours upon hours of proactive studying of new CMS rules and regulations. The team also worked one-on-one with individual practices and therapists to implement proper reporting. RMS is proud to announce that as of September 2013, its national network of private physical and occupational practices received notification from CMS of its excellent compliance on reporting PQRS measures. Susan Trchka, PT, Clinic Director of Physical Therapy and Rehab Specialists of Hinsdale in Hinsdale, IL, felt education was a large component in ensuring her practice's success: "RMS provides extraordinary proactive education to our staff on upcoming changes that occur within CMS and other 3rd party payors, which allows us time to process and implement the necessary items into our documentation. Because of this, we were well ahead of the game with PQRS…If we had to do all of that on our own, we would be lost."
RMS recognizes that many therapists still struggle with reporting PQRS measures and is dedicated to being an educational resource to therapists who want to be more compliant. If you are seeking or needing training and guidance on PQRS, contact RMS at 877-552-2996 or at info(at)rehabmgtsolutions(dot)com to learn more. In addition, RMS offers several PQRS tools on its website (http://www.rehabmgtsolutions.com), including complimentary PQRS documents (includes a compliant charge ticket, intake form and measure charts), a downloadable web event, and information on educational training seminars on compliance with third party payor rules and regulations.
Rehab Management Solutions is a PT-owned and PT-led company that focuses on helping PTs and OTs open, manage and grow practices. RMS offers a suite of services including Billing and Accounts Receivable Management, Practice-Building Education, Industrial Rehab Programs, Marketing, and Consulting. For more information, contact CEO Larry Briand, MS, PT, ATC at lbriand(at)rehabmgtsolutions(dot)com, or COO Connie Ziccarelli at cziccarelli(at)rehabmgtsolutions(dot)com.