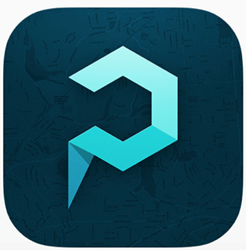 "Parqt could have a great potential to allow users to make an environmental impact with a single touch."
New York, NY (PRWEB) November 12, 2013
Parqt, an app created by New York-based development company, officially launched this week in the iTunes and Google Play store. Parqt is a social, crowd-sourced application that enables users to locate vacant or soon to be vacant spots nearby, all while earning rewards for checking in and out of parking spaces.
"We came up with the idea in June of 2012 while circling around Boston for an empty parking spot for almost half an hour – this, plus the curiosity to guess the person who is walking back to their car to find a spot, inspired us to create Parqt," said Onur Erikoglu, co-founder of Parqt LLC.
Parqt's unique automated system of sharing parking information via Bluetooth eliminates the need of user interaction by recognizing when their mobile device's Bluetooth is paired/unpaired to the car's Bluetooth. This seamless process also allows users to gain points every time they turn their engine on and off, which can be used to purchase gift cards, or to donate to charity.
"Parqt could have a great potential to allow users to make an environmental impact with a single touch. With the joint effort of its users we believe Parqt can really help reduce our carbon footprint by decreasing the time people spend circling the block for parking spots," said Caglar Erikoglu co-founder of Parqt LLC.
The most valuable data while parking is to know when a driver is heading to their car and knowing if a spot just became available in the area. Before Parqt, drivers wouldn't know this without driving aimlessly until another car left a spot. This app displays a user's parking status for other users, so they will know who's walking to their car, and when a space will be vacant. By linking an account with Facebook, users can create custom profiles and share their parking status with friends, once again helping eliminate the frustration of searching for a space. Users also, of course, can choose what to share in privacy settings.
Parqt is holding a city-wide event in Boston from November 9th to November 13th in which passersby will come across 4 vehicles with Parqt's logo traveling during rush hours, and stopping during lunch time to hand out promotional items. During this time, there will also be a month-long contest in which users that have registered, and logged in, will be randomly selected to win "The Dream Car Tour".
Parqt is available now in the iTunes and Google Play stores for free.
ABOUT:
Onur and Caglar Erikoglu, founders of Parqt LLC, were born and raised in Turkey, and moved to the USA between 2005 and 2007 to study engineering and economics. Their passion for the environment, and problem solving, drew them to come up with the idea for Parqt inspired by an energy reduction company that would pay customers to turn off their electricity during peak times. This concept is similar to Parqt in the means of using what everyone already does -- setting up a meter reminder and using that data by rewarding them to share it with everyone -- small changes in daily activity make a big impact. Onur and Caglar are strongly passionate about creating a community where each driver's parking information is shared to decrease our carbon-footprint by incentivizing and not requiring any extra work on the driver's behalf. For more information, visit http://www.parqt.me