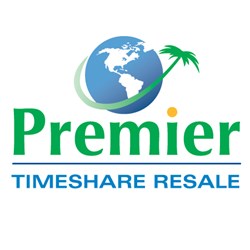 Park City, UT (PRWEB) November 13, 2013
Premier Timeshare Resale with RE/MAX Associates (PTR), a licensed timeshare resale company, has recently launched a new service that offers an answer for owners looking to sell even the hardest to sell timeshares for no upfront fee. Timeshare owners can say goodbye to the scams and hello to a real solution.
PTR is a no upfront fee, licensed timeshare company who is not turning anyone away. Timeshare owners can advertise a timeshare for free on PTR's website. Experienced agents respond to buyer inquiries and handle all aspects of the sale. PTR offers full-service with no upfront charges or hidden fees. Agents are paid a commission fee only on sold timeshares at closing. This is truly a win/win for everyone; there is no risk to a timeshare owner, but still incentive for timeshare agents to get it sold.
Several months ago, the BBB, ARDA and Consumer Protection Agencies nationwide began recommending those looking to sell a timeshare never to pay an upfront fee and to use a licensed timeshare resale broker. This advice is backed by sound reasoning. Selling and closing a timeshare isn't an easy task. Licensed agents experienced in timeshare resale have the best chance at completing a successful timeshare sale. Additionally, licensed individuals are being regulated by government agencies to ensure recourse in scam cases.
Finding a reputable licensed broker to sell popular name brand timeshares like Marriott, Hilton or Westin has become an easier task. But, what about the timeshare owners of lesser-known timeshare resorts? Who is helping them?
Owners of the more obscure timeshares call half a dozen brokers and get the same response "I'm sorry, we don't handle that resort." Left with little to no options, these owners become desperate and the number one target of timeshare resale scams. More sophisticated scams have emerged in which timeshare owners are told "no upfront fees." These elaborate scams consist of fake contracts and requests for "good faith" deposits. Others claim the upfront charges are "appraisal fees" or "closing costs," real estate terms that sound legitimate. Unfortunately, these owners often have become victim time and time again; until now that is.
PTR is a company timeshare owners need to know about. For details, visit http://www.premiertimeshareresale.com.