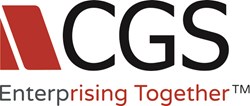 New York, NY (PRWEB) November 12, 2013
CGS, a leading global provider of technology solutions, announced today that Little Giraffe has chosen the BlueCherry Enterprise Resource Planning (ERP) and Microsoft Dynamics SL to help manage future growth, optimize their global supply chain, and improve management reporting.
As a leading provider of luxurious, exclusive, and hassle-free children's and adult accessories, Little Giraffe experienced a period of steady growth over the last four years. As a result, their existing Enterprise Resource Planning (ERP) system was no longer a fit for their changing needs and they looked to find a system that could grow with them into the future.
"We investigated the market extensively for potential solutions and vendors," said Trish Moreno, President, CEO, and Creative Director for Little Giraffe. "In the end we decided CGS's BlueCherry was a superior solution that provided the scalability we were looking for based on our forecast for future growth. Moreover, we foresee BlueCherry as a key foundation to the building blocks of our future success, enhancing our ability to quickly respond to our customer's needs in a constantly evolving marketplace."
BlueCherry ERP (Enterprise Resource Planning) will provide Little Giraffe with better overall functionality of their operation as well as robust reporting and automation of previously manual processes. They will also benefit from improved production tracking, inventory control, PO fulfillment, customer care, and sales analysis. In addition, Microsoft Dynamics SL will provide Little Giraffe with improved financial management and reporting.
"We are happy to welcome Little Giraffe into the CGS and BlueCherry family," said Paul Magel, President of the Application Solutions Group at CGS. "BlueCherry's best-in-class functionality, backed by CGS's breadth of experience, will enable Little Giraffe to accurately forecast and manage demand throughout their entire supply chain. The scalability BlueCherry provides will also allow for simple integration with other systems and modules they may choose to implement in the future."
About Little Giraffe
Little Giraffe is LOVE! Based in Los Angeles, Little Giraffe's mission is to provide consumers with the most luxurious, exclusive, and hassle-free children's apparel and accessories on the market. Since 2000, the company's unique collections have delighted celebrities, style-makers, and discerning parents across the country with a signature blend of comfort, quality, and convenience. Little Giraffe is "not just blankets anymore," having expanded their collection to include layette, apparel, bath care, and the extremely popular plush toy. Many of Hollywood's most well-known moms and dads, such as Brad Pitt and Angelina Jolie, Katie Holmes and Tom Cruise, Gwen Stefani, Jennifer Garner, Halle Berry, Nicole Richie, and Jessica Alba, have all welcomed their newborns with Little Giraffe products. For more information, visit http://www.littlegiraffe.com/.
About CGS
For almost 30 years, CGS has enabled global enterprises, regional companies and government agencies to drive breakthrough performance through technology and services. Headquartered in New York City, CGS employs more than 5,000 professionals across North America, Latin America, Europe and Asia. With global delivery capabilities, expertise across leading platforms and deep experience in multiple industries, CGS has become the IT partner of choice for thousands of organizations worldwide. CGS delivers a wide array of proprietary and third-party business applications, technology, business services and business process outsourcing solutions, including customer care, technical support and corporate learning and training. For more information please visit http://www.cgsinc.com and follow us on Twitter at http://www.twitter.com/cgsinc as well as Facebook at http://www.facebook.com/ComputerGeneratedSolutionsInc.
About BlueCherry
A fully integrated enterprise solution with the power to manage the entire concept-to-consumer product lifecycle, BlueCherry enables soft goods companies to streamline processes, gain visibility, reduce costs, increase productivity, and enhance competitiveness. Comprehensive BlueCherry capabilities include Enterprise Resource Planning (ERP), Product Lifecycle Management (PLM), Supply Chain Management (SCM), Shop Floor Control (SFC), Warehouse Management (WMS), E-Commerce, Salesforce Automation (SFA), Business Intelligence (BI), Electronic Data Interchange (EDI) and more.
Long considered the most functionally-complete software suite in the soft goods industry, the BlueCherry enterprise solution leverages the latest Microsoft® .NET and SQL Server® technologies to deliver a superior user experience and the lowest total cost of ownership for CGS clients. Learn more at http://www.bluecherry.com.