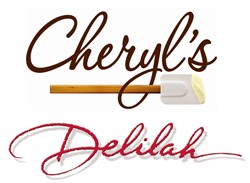 Westerville, OH (PRWEB) November 12, 2013
Fresh baked gifts and desserts retailer, Cheryl's, announced its latest collaboration, a new product within its Cheryl's Cookie Card™ line in conjunction with leading radio personality, Delilah of Premiere Networks. In an effort to deliver a smile, inspiration and hope to recipients, select Cheryl's Cookie Card™ products will feature an encouraging message from Delilah, a fresh baked Cheryl's cookie and a $5 Savings Pass for purchase on the brand's website, http://www.cheryls.com.
Cheryl's, a subsidiary of 1-800-FLOWERS.COM, Inc. based in Westerville, Ohio created an alliance with a media personality who embraces similar values and principles. Delilah was the perfect fit as an author, radio personality, mother and philanthropist, known for her inspiring dialogue to connect with listeners on a daily basis.
"The relationship between Cheryl's and Delilah is a natural fit to help us continue to deliver smiles and sentiments of encouragement," said Dave Taiclet, President of the Gourmet Foods & Gift Baskets Division at 1-800-FLOWERS.COM. "We hope to create fans of our famous buttercream frosted cookies among Delilah's loyal listeners, while developing new and existing connections along the way."
"When you're the mom of as many children as I am, you come to appreciate a good cookie," stated Delilah. "Cheryl's makes the most delicious cookies! Together, we've created cookies and messages to go with them that everyone can easily send to one another, and that's just pure fun!"
Fifty cents from the sale of each Cheryl's Cookie Card™ in the Delilah collection will be donated to Point Hope, a nonprofit 501(c)(3) organization serving as a voice for forgotten children.
About 1-800-FLOWERS.COM, Inc.
1-800-FLOWERS.COM, Inc. is the world's leading florist and gift shop. For more than 35 years, 1-800-FLOWERS® (1-800-356-9377 or http://www.1800flowers.com) has been helping deliver smiles for our customers with gifts for every occasion, including fresh flowers and the finest selection of plants, gift baskets, gourmet foods, confections, candles, balloons and plush stuffed animals. As always, our 100% Smile Guarantee backs every gift. 1-800-FLOWERS.COM has been honored in Internet Retailer's "Hot 500 Guide" for 2013. 1-800-FLOWERS.COM was recognized for our mobile site with a Gold Award in the Ecommerce/Shopping category of the 2012 Horizon Interactive Awards. 1-800-FLOWERS.COM was also rated number one vs. competitors for customer service by STELLAService in 2011 and named by the E-Tailing Group as one of only nine online retailers out of 100 benchmarked to meet the criteria for Excellence in Online Customer Service in 2011. The Company's BloomNet® international floral wire service provides a broad range of quality products and value-added services designed to help professional florists grow their businesses profitably. The 1-800-FLOWERS.COM "Gift Shop" also includes gourmet gifts such as popcorn and specialty treats from: The Popcorn Factory® (1-800-541-2676); cookies and baked gifts from Cheryl's® (1-800-443-8124); premium chocolates and confections from Fannie May® confections brands; gift baskets and towers from 1-800-Baskets.com®; incredible, carved fresh fruit arrangements from FruitBouquets.comsm; wine gifts from Winetasting.com®; top quality steaks and chops from Stock Yards®; as well as premium branded customizable invitations and personal stationery from FineStationery.com®. The Company's Celebrations® brand is a source for creative party ideas, must-read articles, online invitations and ecards, all created to help people celebrate holidays and the everyday. 1-800-FLOWERS.COM, Inc. is involved in a broad range of corporate social responsibility initiatives including continuous expansion and enhancement of its environmentally-friendly "green" programs as well as various philanthropic and charitable efforts. Shares in 1-800-FLOWERS.COM, Inc. are traded on the NASDAQ Global Select Market, ticker symbol: FLWS.
About Delilah:
Often referred to as the "Oprah of Radio," Delilah's soothing voice, open heart and love of music attract millions of listeners, making her the most-listened-to woman on radio in the U.S. Nationally syndicated by Premiere Networks, the program broadcasts daily from 7 p.m. to midnight in all time zones. Delilah, who celebrated the 25-year anniversary of her nighttime radio program in 2011, is also the author of three books, including "Arms Full of Love." Published by Harlequin Books, it features a poignant and emotional collection of heartfelt listener stories and Delilah's own tales that demonstrate the importance of family. Please visit Delilah.com for more information.