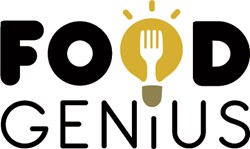 Chicago, IL (PRWEB) November 13, 2013
Food Genius, Inc., a leading technology company that specializes in delivering insights to the food industry, has launched a highly anticipated new deliverable. The Industry Reports Library is a cloud-based repository for at-a-glance industry reports related to specific topics. Stemming from the company's award-winning Food Genius Reports platform, this service will be available to Food Genius clients starting immediately. These reports specifically analyze data from the current quarter of Food Genius Reports data. To receive a complimentary copy of a recent Report from the Library, please email your request to Mary Shea, at mary(at)getfoodgenius(dot)com.
With the addition of this new deliverable, Food Genius is now poised to effectively contend with traditional menu research providers. "We've always had the largest set of underlying data and exceeded the expectations of our clients when delivering customized reports. Now that we've added this tremendously valuable library of industry reports, there's no question that prospective clients will need to seriously consider Food Genius, or they simply risk missing out on the next wave of technology-driven research tools," says Eli Rosenberg, COO.
"The Industry Reports Library provides Food Genius clients with a set of standard measure reports each quarter; easy-to-read charts, top ten lists, average prices, and more, that will serve as a great foundation of knowledge for food industry professionals," says Justin Massa, Founder & CEO. "We know our clients will find these reports to be a valuable asset in their research process by being easily accessible and focused on core industry topics."
The Industry Reports Library is a service that offers clients a deeper look at specific topics without the need for making customized, individual requests. These reports look at several different measures including top dishes, average prices, and meal part distribution.
"The goal of these reports is to provide a starting point for industry professionals, distilled insights that can be easily digested," says Benjamin Stanley, cofounder & VP of Product. "We've learned a great deal about what our clients are seeking in terms of insights and trends data, and looked at what was currently available to the market; we are confident that these reports will be a great source of research and knowledge for the industry."
A key component of these reports is that they will be updated each quarter with newly sourced data. Subscribers to this service will, for the first time, be able to quickly understand quarter over quarter fluctuations of industry stats.
For more information, contact Eli Rosenberg, eli(at)getfoodgenius(dot)com, 312 229 0168
Ongoing insights from Reports Library will be published on Food Genius' website at http://blog.getfoodgenius.com
About Food Genius
Chicago-based Food Genius is a technology and services company with a mission to deliver big data and insight solutions to the food industry. Currently tracking over 33 million menu items from over 100,000 unique menus, at 314,000 restaurant locations, Food Genius leverages modern web technologies and custom tools to generate high quality, granular data and insights for an array of commercial uses. Food Genius is able to provide the most robust industry trend analysis ever provided, putting insights generated from big data at their client's fingertips. Food Genius is on a mission to provide manufacturers, distributors, operators, and CPG brands with actionable data to track trends, develop concepts and drive growth. Food Genius' investors include Hyde Park Venture Partners and Hyde Park Angels, Pritzker Ventures, IDEO, Amicus Capital, and Chicago Ventures.