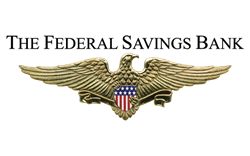 We encourage interest sensitive clients to get locked into a mortgage now rather than on the hopes of lower rates later
Chicago, IL (PRWEB) November 11, 2013
Over a month after the beginning of the government shutdown, The Federal Savings Bank finds the results are still being measured in recent economic reports.
Federal Reserve fiscal policy success
Confidence among American consumers sank like a rock in October during the 16-day government shutdown, according to a recent Gallup poll. In the sharpest drop since 2008, the economic confidence survey was down 16 points for the entire month of October. Confidence reportedly returned closer to pre-shutdown levels after lawmakers passed the debt deal and reopened the government, but still remain lower overall.
Despite the lack of confidence, spending among American consumers actually increased for the month and the housing market continued to see home prices climb. The economic improvements have some analysts pointing out that the quantitative easing program by the Fed may be successful, though unsustainable in the long run and somewhat flawed in its goals. Some even suggest that the Fed should temporarily increase its spending in order to speed up the process before tapering, according to Reuters.
"The unemployment rate is down almost a full point from when we started this program in September 2012," James Bullard, St. Louis Fed president, told CNBC. "We've had faster job growth. Every jobs report that continues to show more jobs being created and a tick down in the unemployment rate is going to make the probability of a taper go up."
The Federal Savings bank, a bank specialized in veteran loans, has been encouraging its home loan applicants to get approved for a mortgage now since the threat of higher interest rates is the reality. "We encourage interest sensitive clients to get locked into a mortgage now rather than on the hopes of lower rates later" says Nick, a banker at The Federal Savings Bank.
With a better economic outlook, Americans anticipate the Fed will eventually reduce its monthly bond-purchasing for steadier, more stable and sustainable growth. However, the government shutdown seems to have complicated measurements of how quickly the economy is recovering.
October jobs report
In the midst of the government shutdown, federal agencies such the Department of Labor were unable to continue normal operations and measure the number of jobs that were added to the economy in September. With all the uncertainty surrounding Washington politics, employers were less likely to hire in October. The shutdown had an impact on thousands of payroll jobs. Fortunately, those jobs are expected to come back over the next few months.
To explore veteran loan options at a competitive rate please visit contact a loan officer at The Federal Savings Bank at: 855-686-3883