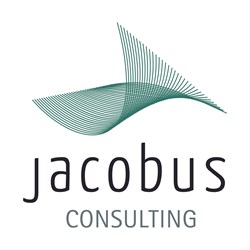 Rancho Santa Margarita, CA (PRWEB) November 13, 2013
Jacobus Consulting is pleased to announce the addition of Gayle Consiglio as Vice President of Strategic Relations.
Gayle is a healthcare industry veteran who has held executive positions with leading healthcare providers and companies - including roles leading IT delivery, expansion of international markets in healthcare, and managing large scale software implementations and network integration. Gayle most recently was CIO of McLaren Health Care, a large Integrated Healthcare Delivery Network based in Michigan and also served on the board of Michigan Health Connect.
Sandra Jacobs, Chief Executive Officer of Jacobus states, "Gayle shares the passion and vision for healthcare on which Jacobus Consulting was founded. She has dedicated her career to the mission of healthcare through relationships that help drive improvements in efficiency and care. Gayle brings a depth of expertise that enhances the value of consulting solutions for Jacobus clients across the country and we are excited to join forces with her. With her assistance, we will continue to help our clients achieve what matters most during this transformative time in the healthcare industry."
Gayle will be responsible for expanding strategic relationships with Jacobus clients, broadening Jacobus professional association activities with CHIME, HIMSS, ACHE and HFMA, and supporting strategic relationships with existing Jacobus business partners.
About Jacobus Consulting:
As a leading healthcare consulting services firm, Jacobus Consulting partners with providers to improve healthcare performance through clinical and financial information systems, operations and process improvement, workforce education and training, and revenue cycle excellence. Jacobus provides a complete suite of services across the continuum of care to help healthcare providers improve patient care and quality, optimize operations, and increase financial performance. For further information or to contact Jacobus, please visit the company's website at http://www.jacobusconsulting.com.