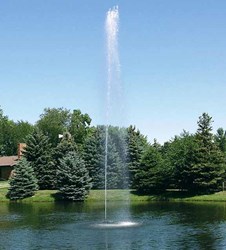 It's time for all of us to pitch in. Michael Guista, president, Fountain Mountain
Santa Maria, CA (PRWEB) November 13, 2013
Noting the devastation of Typhoon Haiyan, Fountain Mountain, Inc. has pledged to CARE USA to help with victims.
"It's time for all of us to pitch in," Michael Guista, president of Fountain Mountain, Inc. in Santa Maria, California says. Hurricane Katrina seemed awful but "pales in comparison to Haiyan," Mr. Guista says.
Founded in 1999, Fountain Mountain Inc distributes fountain pumps and fountains for large ponds and lakes. It already donates to CEERT, a non-profit organization designed to advocate for green technology policy changes.