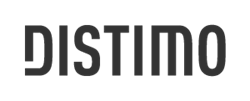 The public release of our Distimo API will enable organizations of all sizes to make the best informed business decisions about their apps – from everything to analytics to market trends to lead generation.
SAN FRANCISCO, CA (PRWEB) November 14, 2013
Distimo (http://www.distimo.com), the globally recognized app store analytics leader, today announced open access to its Distimo API, an application programming interface that offers users the ability to integrate all of the publically available data collected by Distimo App Analytics with their own internal data warehouse and analysis tools. The Distimo API provides access to downloads, one-off revenue, in-app revenue, rankings and reviews for every major app store worldwide by day, week, month or quarter – including the Apple App Store®, Google Play®, Amazon Appstore®, Samsung Apps®, Apple Mac Store®, Windows Phone Marketplace®, Windows Store®, BlackBerry World®, and Nokia Ovi Store®. Premium Distimo AppIQ subscribers can also use the Distimo API to track estimated downloads and revenues for any app globally.
"Our focus has always been on making it as easy as possible to gain access to the most accurate and actionable market data. The public release of our Distimo API will enable organizations of all sizes to make the best informed business decisions about their apps – from everything to analytics to market trends to lead generation," said Remco van den Elzen, Chief Commercial Officer and co-founder of Distimo.
Available free of charge, the Distimo API can be used with any programming language and has virtually no restrictions. The API allows users to get as much data as possible from all possible sources, normalize it to suit their needs, and requires no subscription. Companies who have had early access to the Distimo API – including game developer Backflip Studios, publishing giant Gannett, fitness app Runtastic, and Cut the Rope game developer, ZeptoLab among others – have already benefitted from the ability to integrate and analyze Distimo data alongside their own.
"The open availability of the Distimo API makes it easy for us to have effortless access to app store market data, which is otherwise not easily discoverable," stated Joe Lazarus, Chief Marketing Officer at Backflip Studios, the game developer behind DragonVale, Paper Toss, Ninjump, and others. "Our decision to integrate Distimo's app store data helps us make data-driven decisions for all of the apps in our portfolio."
Distimo API capabilities and features
Users without their own apps can retrieve the Distimo Leaderboards using the API, and are able to track the rankings over time of up to 10 apps. Distimo API users who have their own apps also gain access to Distimo's daily download, revenue, rankings, and reviews of their own apps. Premium Distimo AppIQ clients have access to all of the above along with the actual download and revenue estimates for any app on the market, and can use the data to make well informed business decisions and optimize their marketing campaigns.
"Integrating the Distimo API has helped propel Runtastic's rapid growth over the past few months. It has allowed us to better track our downloads and revenues, and provided us with greater insights into app launches, trends, and geographic differences," said Florian Gschwandtner, CEO of Runtastic.
Gain access to the publically available Distimo API at http://www.distimo.com/api.
About Distimo
Distimo has a very clear objective: to help developers solve the app puzzle and make the app market transparent. Our goal is to provide the best and most actionable app intelligence for anyone who wants to compete in the app market. Our data-driven team seeks to help developers, brands and financial services companies gain actionable, timely and factual knowledge of what's happening daily in the global app market. Distimo offers the following core services: App Analytics, to track all your important app data across all major app stores and ad networks; Conversion Tracking, to measure your full app sales funnel from discovery and campaigns to app launch and the full lifetime value of an app user; and AppIQ, the most accurate tool on the market to analyze the estimated daily download and revenue volumes for any app in any market worldwide. Distimo Leaderboard ranks the top apps in every country, category and app store, individually by day, week, month and/or quarter, and allows users to analyze them. An integrated data offering is also available via the publically available Distimo API.
Founded in 2009, Distimo is a privately held company based in The Netherlands with additional offices in San Francisco, New York City, London, and Tokyo. Follow us on Twitter, read our blog or learn more at http://www.distimo.com.
All trademarks contained herein are the property of their respective owners.
###