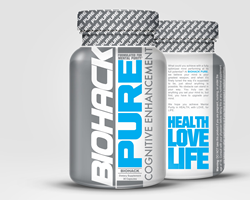 I fully believe that taking Alpha-GPC regularly can help improve memory and other key mental functions
Houston, Texas (PRWEB) November 15, 2013
For as long as humans have roamed the earth, they've been searching for the elusive "Fountain of Youth." People have always tried to find ways to turn back the hands of time, whether through diet, exercise, or supplementation. Now, an increasingly popular supplement is gaining attention with many believing it could be the answer to their dreams of stopping the aging process. Alpha-GPC is a nutrient that's said to help in preventing age-related cognitive disorders.
According to the experts at NootropicStack.net, "Alpha-GPC is a precursor in the biosynthesis of neuronal cell phospholipids. It helps to increase acetylcholine in the brain. This is a chemical that is very important for memory and learning. When acetylcholine neurotransmission is interrupted, it can lead to age-related cognitive disorders, impairing your memory and processing. That's why Alpha-GPC is so important. It makes acetylcholine more readily available."
Numerous studies have found that Alpha-GPC shows promise as an Alzheimer's treatment. One 2003 double-blind trial ("Alpha-GPC Helps Alzheimer's Type Dementia") traced the effects of Alpha-GPC supplementation in individuals with mild to moderate Alzheimer's. The results found that Alpha-GPC supplementation significantly enhanced numerous cognitive functions, including memory.
Jonathan Weisman, President of Biohack Nutrition, is a huge advocate for Alpha-GPC supplementation.
"Alpha-GPC has been shown time and time again to be helpful in the prevention and treatment of age-related cognitive disorders," said Weisman. "I fully believe that taking Alpha-GPC regularly can help improve memory and other key mental functions. That's why this nutrient is a key ingredient in our cognitive enhancement supplement Biohack Pure."
To learn more about Alpha-GPC, visit http://www.BiohackPure.com.