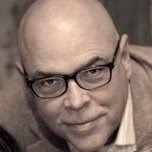 San Francisco, CA (PRWEB) November 12, 2013
FundersClub (http://www.fundersclub.com) announced today that Engle Saez has joined the company's executive team. Saez has more than 20 years of experience providing branding, marketing, and revenue growth leadership to some of the world's leading consumer brands, including Starbucks, Eddie Bauer, Timberland, Sperry Top-Sider and Esprit de Corp. Prior to joining FundersClub, he served as chief marketing officer at Blue Nile, where he was responsible for developing revenue and growth initiatives for the world's leading online jeweler.
"Engle is an experienced general manager with a solid record of building enduring, premium brands in the multi-channel retail space," said FundersClub co-founder and CEO, Alex Mittal. "His deep management experience crosses a broad spectrum of businesses and industries and will be a strong complement to our management team."
According to Mittal, Saez will be responsible for developing and executing growth strategies at FundersClub while directing the overall marketing strategies of the company. "FundersClub is already the leading, premium brand in the category with a business model it pioneered and which others are starting to emulate," said Saez. "The online venture capital industry is in its nascent years…I'm thrilled to be joining FundersClub as it continues to bring leadership in this sector."
About FundersClub
FundersClub is the world's first online venture capital firm, making it easy for elite startups and accredited investors to connect. The FundersClub network of 7,000+ accredited investors get access to pre-screened, high-growth-potential startups, once only presented to an exclusive group of Silicon Valley insiders. In return, investors help companies succeed through capital and value-added support, from early-stage to successful exit or IPO.
Alex Mittal and Boris Silver launched FundersClub in July 2012 with one goal in mind – to change the way the world fundraises and invests. Together they had founded five companies, raised more than $20 million in funding and invested as angels in other startups. For FundersClub, the pair raised capital through their own platform and from other top investors including Y Combinator, First Round Capital, Spark Capital, Intel Capital, Andreessen Horowitz, Felicis Ventures, and Tim Draper. All FundersClub members with access to investment opportunities have been certified as accredited investors. To learn more about FundersClub visit http://www.fundersclub.com. For further details on how the platform works visit: http://www.fundersclub.com/site/howitworks.
# # #