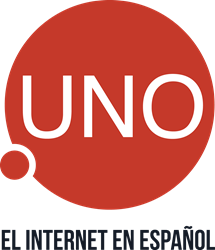 Kansas City, MO (PRWEB) November 12, 2013
The past few weeks have been very busy at GoDaddy and Dot Latin LLC. Dot Latin has received an overwhelming response from their YouTube videos with their Spanish promo version surpassing 1.2 million views. Dot Latin is currently in Delegation testing for .UNO and is anticipating their 30 day Sunrise Phase to start in mid-December 2013 and will complete in mid-January 2014, pending ICANN Delegation approval. Trademark holders are encouraged to register their trademarks with the Trademark Clearinghouse at http://trademark-clearinghouse.com/.
Registration with the Trademark Clearinghouse will allow trademark holders to secure their trademark name(s) during Sunrise phases for each new top level domains as they launch. After Sunrise will come the 30 day Landrush Phase in which anyone interested in registering high value .UNO domain names will be able to register them mid-January 2014 through mid-February 2014. General availability is anticipated to begin in mid-February 2014.
In preparation for the .UNO launch, Dot Latin LLC has been busy traveling, attending key domain industry events and sponsoring and attending Hispanic Chambers of Commerce events to create awareness about the benefits of .UNO to the Spanish speaking world. .UNO has been well received by the Hispanic and Latino communities and interest in registering a .UNO domain name is rapidly spreading.
.UNO is the hottest new gTLD to enter the market which offers Spanish speaking people a domain name choice that is culturally relevant and significant. Dot Latin is very excited about the much anticipated launch of .UNO as it will finally provide a dedicated Internet space for Spanish speaking people of the world and those who wish to connect with them. .UNO is simple, short, relevant and a memorable domain name that will replace expensive country code domain names, with geographical and SEO limitation, and traditional top level domains that offers zero cultural relevance or identity for the Hispanic and Latino communities. Providing a viable online solution to Spanish speaking businesses, consumers and individuals is extremely important to us and represents our core mission.
On November 19, 2013, Dot Latin LLC and GoDaddy will jointly host an exclusive, invitation only party in Buenos Aires, Argentina, during the upcoming ICANN meeting, to officially launch .UNO to Latin America. The high-profile, star-studded event will be held at an exclusive 'members only' club and attendees will include a list of technology thought leaders, celebrities and entrepreneurs. We are thrilled to have GoDaddy as a registrar partner in helping us launch and promote .UNO.
About Dot Latin LLC
Founded in 2011, Dot Latin LLC was formed with the sole mission of providing services that actively support and improve the online experience for Spanish-speaking populations, worldwide. Through their creation and introduction of the .UNO top level domain, Dot Latin LLC provides businesses with a unique consumer relationship building opportunity by creating association through common language and cultural differentiation; while fostering increased consumer confidence from Hispanic and Latino consumers all over the globe. For more information about Dot Latin LLC, to find out how you can become a .UNO accredited registrar, or to find a list of accredited registrars where you can register for your .UNO domain name, please visit http://www.unodominio.com.