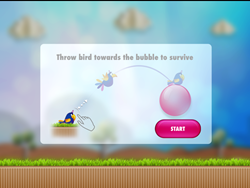 Users have loved Fun to-do and thousands of appreciation mails received by us are a proof of that. We are extremely happy and excited with the user reviews and wanted to thank our users for all the love and support. Adding gaming feature within Fun to-do
Mystic, CT (PRWEB) November 19, 2013
Thousands of Fun to-do users have indicated that maintaining a to-do list could never have been so much fun, if they hadn't "Fun to-do". The developers of to-do list have now decided to bring much more joy to their users this festive season. I2e Consulting has added a gaming feature within the app. The new feature promises a supplement of fun just like the task list itself.
"Users have loved Fun to-do and thousands of appreciation mails received by us are a proof of that. We are extremely happy and excited with the user reviews and wanted to thank our users for all the love and support. Adding gaming feature within Fun to-do is our way of thanking our loyal user base," stated Vishal Rane, Director Sales at I2e Consulting.
The game indeed serves as a bundle of joy, where the task bubbles glide and the user has to hop a bird from one task bubble to another to score as much points as possible. The task bubbles appear in several colors & as the bird hops from one bubble to another, the user can enjoy the amazing graphics of the game. The user can hold the bird on a particular bubble for 3 seconds and score some extra points by throwing the bird on stars gliding in the air.
Fun to do's interactive UI is an integral aspect of the game. Lovely colors, wonderful graphics and the option to select from various difficulty levels makes fun to-do's new feature update the most happening game of the season. Users across the globe using iPhone and iPad can now enjoy this unique game from within their fun to-do app.
Users can see the top game scorers on the leaderboard and check their worldwide position. They can also share their top scores via Facebook and Twitter. Last but not the least, it is the only gaming app that allows users to see their entire task list while having as much fun as they desire.
Appstore link for iPhone: http://itunes.apple.com/us/app/fun-to-do-daily-to-do-list/id637471336?ls=1&mt=8&at=11l6nt&ct=vpr-fp.
Appstore link for iPad: http://itunes.apple.com/us/app/fun-to-do-for-ipad-daily-to/id646757608?ls=1&mt=8&at=11l6nt&ct=vpr-fd.
About i2e Consulting:
Established in 2008, i2e Consulting is a superior software solutions company. Developing software applications, web solutions and new products, we have created more than 30 large and small business solutions for clients all over the world. The motto "Ideas to Execution" is the driving focus behind our company, where we raise our client's expectations to transform ideas into software systems with the ultimate goal of 100% customer satisfaction.