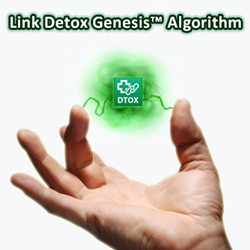 Managing the risk of your links with Link Detox is the best way to keep you prepared for any future Google Penguin updates - Christoph C. Cemper
(PRWEB) November 18, 2013
On October 4th 2013, Google launched their 2.1 Penguin update. This spam-filtering algorithm intends to exclude web-spam from the search engine. Inevitably, a large number of webmasters were negatively impacted by the release, decreasing their traffic significantly.
In order to respond to the needs of SEO professionals, CEMPER.COM continuously studies and analyzes Google's algorithms and updates. Years of research and user feedback prompted the creation of the Link Detox Genesis™ Algorithm.
The Link Detox Genesis algorithm is a data-driven organic algorithm that now powers Link Detox.
CEMPER.COM developed the Link Detox software tool for finding unnatural links like Google does. The algorithm incorporates new suspicious and toxic link rules, various feature improvements, and a newly calibrated Link Detox Risk score that has been adjusted to Penguin 2.1.
With this new release, 12 additional Link Detox Rules are added to the 22 existing ones, which have proven over the time to detect unhealthy and toxic links in a highly accurate manner. The higher the Link Detox Risk score of the link, the more probable the Webmaster is advised to remove the link.
The Link Detox Genesis Algorithm calculates the risk of a link in a dynamic and weighted fashion. As an example, the new TOX3 rule enables the detection of extremely spammy links that should be removed immediately, whereas the newly implemented SUSP20 rule detects links that are "only" suspicious, which means that those links will have to be inspected very carefully. The Link Detox Genesis™ algorithm provides a precise link analysis in order to help webmasters detect and decide which links have to be removed, and which links should remain.
Other valuable rules have been implemented, such as:

SUSP21: a new rule that checks a plethora of blacklist a domain could be listed on in addition to the other lists for malicious or viral patterns that have been implemented for over a year;
SUSP22, SUSP23 and SUSPS 24: three new ways of footprinting websites and link network similar to the footprinting technology of Google;
SUSP25: a rule that can now detect hidden image links;
SUSP26: detects links coming from voting directories, which are a very common method of inflating link popularities;
SUSP27: detects backlinks coming from possibly banned domains;
SUSP 28: allows the detection of unnatural money based keywords;
SUSP 29: finds unnatural compound keywords;
SUSP 30: detects spammy forum links;
SUSP 31: a rule that helps find unnatural keyword Anchor text rules.
The combination of all the mentioned rules, including 22 other rules already incorporated in Link Detox, enable a webmaster to find nearly every harmful link pointing to a website and remove them. Moreover, the data-driven Link Detox Genesis algorithm adds millions of extra data points collected the past year. Getting rid of bad links is a first step towards improving page rank and web traffic, and Link Detox provides the means to manage the risk of links.
Satisfied user feedback led CEMPER.COM to incorporate many usability improvements, such as the upgraded "what-if mode." The "what-if" mode helps SEO professionals decide where to build new links by uploading a list of potential backlinks, and then checks for suspicious/toxic links, while taking into account existing links.
Link Detox Genesis also allows unlimited free re-processing. This means that once changes have been made such as: keywords classification, disavowing links, or domains; the new re-process feature can be used for fast re-calculation.
Link Detox has 4 subscriptions tailored for users with different needs, ranging from medium sized business to the enterprise company. These subscriptions all include access to the Link Detox tool, Competitive detox tool and the Link Detox screener, which is everything needed to find unnatural, toxic, and risky links.
CEMPER.COM is an SEO agency specialized in internet marketing services. The agency offers link building software, search engine technology knowledge, SEO competitive research, SEO training, and SEO tools. Founded in 2003, the company is based in Vienna, Austria, Europe. CEMPER.COM serves international customers in the US, UK, Australia, and European countries - including Germany, France and others.
Contact:
CEMPER.COM, Christoph C. Cemper
tel: US: (800) 606 976
tel intl: +43 1 236 63 85
christoph(at)cemper(dot)com