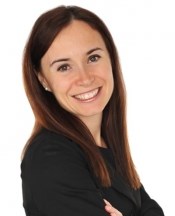 I am really proud to have been elected the Deputy Chair of Asia Pacific at the AGM in Hong Kong and I will make sure to build the legal arm of Alliott Group within and outside the Asian region. Commented - Caroline Berube
China (PRWEB UK) 12 November 2013
HJM Asia Law & Co LLC is a boutique law firm based in Asia with more than fifteen years of legal experience. HJM Asia Law combines an in-depth knowledge of Asian legal systems with the expertise, client service and efficiency of Western business operation. The firm has full-time, dedicated experts, strategically based in Singapore and China in order to provide savvy business advice to their clients.
"I am really proud to have been elected the Deputy Chair of Asia Pacific at the AGM in Hong Kong and I will make sure to build the legal arm of Alliott Group within and outside the Asian region. I appreciate the chance to represent Asia members' interests and I promise for new and exciting things to come," commented Caroline Berube.
Alliott Groups' International Board consists of 12 members, who cover all geographical regions.
For additional information on HJM Asia Law & Co LLC please go to: http://alliottgroup.net/firm/view/786
Alliott Group: is a worldwide alliance of independent accounting, law and consulting firms. With more than 180 member firms in some 80 countries, the group meets the local and cross-border needs of its members and their clients. http://www.alliottgroup.net