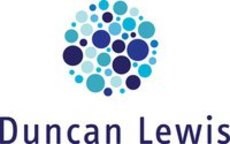 London, UK (PRWEB UK) 21 November 2013
In the last Somalia country guidance case, which was heard by the Upper Tribunal in 2011, the Upper Tribunal held that those returning to south-central Somalia and Mogadishu could be at risk of harm from the ongoing violence in Mogadishu. The last country guidance case also held that there could be a risk from the Al-Qaida aligned group Al-Shabaab who dominate vast areas of south-central Somalia.
The Upper Tribunal has now decided to review the situation on Somalia, in light of the installation of the new government and the continued overt absence of Al-Shabaab in Mogadishu.*
The new country guidance case will focus on whether Mogadishu is a safe area in light of the ongoing violence which is being perpetrated by Al-Shabaab elements, and whether, in light of the violence in Mogadishu, Somalis could relocate from Mogadishu to areas of south-central Somalia. This area is still dominated by the presence of Al-Shabaab.*
The human rights situation in south-central Somalia and Mogadishu would also be examined in this case, to assess whether there has been any improvements since 2011, and if there have been any improvements, whether it can be said these are long-term improvements that will withstand the test of time.
This case is of great importance on human rights issues in Somalia as the outcome would have a significant effect on future asylum claims made by individuals from Somalia, and will be the latest authoritative guidance case on Somalia.*
Bernadette Adusei- lead immigration solicitor stated that, "The decision of this case will impact on many thousands of cases involving Somali citizens presently in the UK who may be forced to return home by the Home Office. There is already strong evidence from leading Country experts to suggest that an individual's life will be put to risk if removal to Mogadishu takes place. Key human rights organisations are assisting in providing statistics and evidence in the case."
*MOJ (Risk on Return to Mogadishu and South Central) Somalia CG- DA/00210/2013
About Duncan Lewis
Duncan Lewis, established in 1998, is the largest civil legal aid practice in the UK and one of the country's fastest growing firms of solicitors, serving both corporate entities and private individuals from offices across London and throughout the UK. A recommended leading law firm by Law Society Lexcel, Legal 500; Duncan Lewis employs over 500 members of staff and was the first law firm to achieve the Investors in People Gold Quality Standard Mark in 2009. Representing over 25,000 clients per year, the company has an excellent reputation in the Administrative Court, High Court and Court of Appeal in the Immigration, Public law and Family/Child Care jurisdictions.
Established areas of law are: business immigration, child care, civil liberties, clinical negligence, community care, crime and fraud, dispute resolution, debt and insolvency, employment, family and divorce, housing, asylum and immigration, litigation, mental health, personal injury, prison law, professional negligence, public law and administrative law, regulatory matters and welfare benefits.