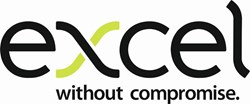 If takes the performance capabilities of copper infrastructure to new levels.
Birmingham, West Midlands (PRWEB UK) 13 November 2013
In this sense, it comes as no surprise that industry giants, Excel Networking are leading the way with their Category 6A cable technology.
Not only is the re-design of the Excel Category 6A cable 14.5% smaller than the previous version, it's also lighter, more efficient and easier to install.
As the cables measure just 6.7mm in diameter, they're more compact, so take up less storage space which also means, there's less packaging to dispose of afterwords.
Tracey Calcutt, Marketing Manager at Excel Networking said: "At Excel, we strive to go above and beyond expectations. Not only from a customer point of view, but from a manufacturing point of view also."
"With that in mind, the Excel Category 6A cable has been designed to exceed industry standards and deliver high performance and sustainability. That's why all our products are supported by a 25 year warranty programme, when installed by an accredited partner."
"Efficiency and sustainability are important in every industry, that's why we're championing the Category 6A range, as a leader in the field. It takes the performance capabilities of copper infrastructure to new levels."
The design also allows the installation of 12% more cables in containment than a typical 7.1mm diameter product. Using their online containment calculator, you can generate a visualisation of how much space you can save over Excel's competitors.
To try out the Excel Online Containment Calculator, click here or for more information on their products and services call 0121 326 7557.
-Ends-
About Excel Networking-
Excel Networking is an award-winning supplier of infrastructure solutions and is distributed and installed in over 70 countries throughout the world.
They manufacture, distribute and install copper and fibre optic cables, cords, panels and connectors, as well as cable and equipment management cabinets. The company's focus is on ensuring quality and performance standards, technical compliance, customer satisfaction and excellence. For more information on their services and product catalogue visit: http://www.excel-networking.com.