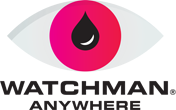 With the Watchman anywhere you never have to worry again.
Salisbury (PRWEB UK) 18 November 2013
Southern Tank Services Ltd, the fuel oil, diesel, water and chemical storage specialists, are adding the new Watchman Anywhere to their product range.
With the Watchman Anywhere, there is no need to worry about running out of oil again.
When an update is needed on what's in the tank right now, this can be checked online from home, from the office or even from the beach. Watchman Anywhere can even send regular oil-level reports straight to a phone or email.
The sensor in the Watchman Anywhere uses ultrasonic pulses to keep an eye on how much oil is in the tank. Its built in SIM card sends this information to the Watchman Anywhere secure data centre. This data then flows into your personal online dashboard, which shows the current oil level in a simple format.
The dashboard can be viewed on any computer, tablet or smartphone. It's easy to check in, and it can be done from anywhere in the world, at any time of the day or night.
Once subscribed to the service, a weekly report will be sent to update how much oil is in the tank.
For further information on the company and product please contact Southern Tank Services Ltd on 01722 714514 or visit the website: http://www.tankservices.co.uk.