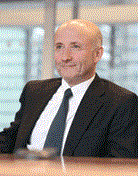 These dates are a testament to the commitment and focus of the various technical and working group committee members from around the world.
(PRWEB UK) 13 November 2013
With the current revisions to the ISO Standards well underway, there are now clearly defined timelines currently in place relative to the revision of some the world's leading management system standards. Given the complexity of the task and the numerous stakeholders involved, these dates are a testament to the commitment and focus of the various technical and working group committee members from around the world.
An International Standard is the result of an agreement between the member bodies of ISO. It may be used as such, or may be implemented through incorporation in national standards of different countries. International Standards are developed by ISO technical committees (TC) and subcommittees (SC) by a clearly defined process and all International Standards are reviewed at least every five years by all the ISO member bodies.
LRQA is involved in the major technical and working group committees managing the revision of these leading management system standards and Mike James, Managing Director of LRQA is also Chairman of the Independent International Organisation for Certification (IIOC). Whilst the dates set out below are confirmed, there is the possibility that these may change due to external circumstances.
ENVIRONMENTAL MANAGEMENT SYSTEM STANDARD ISO 14001: 201X

October 2013 to January 2014: ISO/CD 14001.2 for 3 month ballot
February 2014: ISO/CD 14001.2 comments circulated to TC 207/SC1 Working Group 5
1st July to 31st August 2014: ISO 14001 DIS process begins at ISO
1st September to 1st December 2014: DIS 3-month ballot period
March/April 2015: FDIS ballot
May/June 2015: Publication
QUALITY MANAGEMENT SYSTEM STANDARD ISO 9001: 201X

March 2014 Draft DIS sent to ISO
April to August 2014 DIS ballot period
September 2014 DIS ballot results analysed
March 2015 FDIS sent to ISO
July to August 2015 FDIS ballot period
September 2015 publication of standard
HEALTH & SAFETY MANAGEMENT SYSTEM STANDARD ISO 45001: 201X (formerly OHSAS 18001)
An outline project plan has been produced for the document based on a 3 year development period which will aim for the first CD to be published by May 2014, the DIS to be published in Feb 2015, the FDIS to be published March 2016 and publication of the full standard in Sept-Oct 2016, these dates are very provisional at this time and are very dependent upon the work being completed on each of the phases in accordance with the plan.
Further information about the ISO Standard Revisions - to include blogs and round table discussions - will appear on http://www.lrqa.com. Alternatively, please email enquiries(at)lrqa(dot)com.
CD - Committee Draft
DIS - Draft International Standard
FDIS - Final Draft International Standard