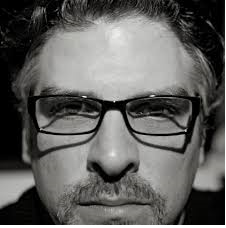 I am very excited to partner with VCI and Cinedigm to bring this important film to a mass audience, said Orlando,
Princeton, NJ (PRWEB) November 12, 2013
VCI Entertainment announced today that it has acquired worldwide rights to The Nexus Project's documentary A Polite Bribe, currently in theatrical release (via Tugg) along with private screenings, in US and Europe. A Polite Bribe, though an inspiring tale of the Apostle Paul, also exposes the cover up in early Christianity involving a clash between Paul and Jesus' brother James -- and a collection (a bribe) that was needed to keep the two factions together. The film shows how the outcome of that clash became the Christianity we know today.
"We are very excited to be associated with Robert Orlando and his new documentary film," said Robert Blair, President of VCI Entertainment." A Polite Bribe is exactly the kind of quality entertainment that our customers are looking for, combining a unique style and a thought provoking storyline; we expect it will be a big success." Cinedigm for over a decade has led the digital distribution revolution that continues to transform the media landscape. As the leading distributor of independent content in the world, Cinedigm collaborates with producers to distribute quality content across all digital platforms to targeted and profitable audiences.
"I am very excited to partner with VCI and Cinedigm to bring this important film to a mass audience," said Orlando, who spent years researching and producing the film. "These new digital platforms make it possible for a range of audiences to experience the film. Some will be moved by the story of Paul, others will find its narrative unsettling. But whatever faith or historical knowledge people bring to A Polite Bribe, they will find a provocative and entertaining work."
"The last time technology was used in a popular mass medium to make available a revised understanding of Paul, it changed the world," said University of Wisconsin Madison religious scholar Dr. Corrie Norman. "The technology was, of course, the printing press; the medium, the printed pamphlet. While Robert Orlando's film A Polite Bribe may not foment another religious Reformation, it compellingly raises questions about Christian origins too important for scholars and people of faith to politely ignore."
The film has already been praised by numerous bible experts and along with its screenings and media coverage is now entering the blogosphere where one well-known Bible Scholar, James McGrath of Butler University, writes: "I highly recommend this film. Anyone, whether a scholar or just someone interested in the figure of Paul or the history of early Christianity, will find something in it that is interesting and thought-provoking."
Screenings are scheduled for U.S Cities such as Houston, New York, Toronto, Chapel Hill, Indianapolis, LA, Madison, San Francisco, etc along with England, Scotland, Germany, and possible Australia, and will feature the 25th anniversary of Orlando's short See Her Run, and a memorial of the Christian-Jewish scholar and original consultant on the film Alan Segal.
Available through Cinedigm April 29 2014 on DVD and other digital platforms.