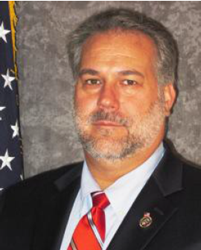 Washington, D.C. (PRWEB) November 12, 2013
Intermedix Corporation announced Tuesday that Gregg Lord recently joined the Intermedix leadership team as a vice president.
Lord will oversee the Intermedix federal, military and international client services teams and will coordinate all efforts for current and prospective clients under these market groups.
With more than 30 years of experience, Lord brings valuable emergency care knowledge to Intermedix. Previously, he served as director of the Emergency Care Coordination Center at the U.S. Department of Health and Human Services. He was active in formulating policy and efforts to support day-to-day emergency care and disaster response across the nation.
"We are pleased to welcome Gregg Lord to the Intermedix team," said Intermedix President and CEO Doug Shamon. "Gregg's vast background in emergency care and disaster preparedness and response is well-suited for Intermedix's client services operations. Gregg will support Intermedix as we continue to expand and provide solutions that improve our global health, emergency and disaster systems."
Lord concurrently holds a five year appointment as a Fulbright Specialist Scholar and previously served as a presidentially appointed commissioner to the National Commission on Children and Disasters. He also serves as an adjunct faculty member for various educational institutions.
"Intermedix continues to position itself for success with industry-leading technology that enables our nation's emergency response organizations to manage day-to-day incidents and disasters more effectively," said Lord. "I am grateful for this opportunity to positively impact the future of emergency response and preparedness as a member of the team."
Lord earned a bachelor's degree in business management from Reinhardt College and holds a master's degree in health sciences from George Washington University.
About Intermedix
Intermedix delivers technology-enabled professional services to health care providers, government agencies and corporations. The company supports approximately 15,000 health care providers with practice and revenue cycle management services and connects more than 95 percent of the U.S. population with crisis management and emergency preparedness and response technologies. To learn more, visit http://www.intermedix.com.
###