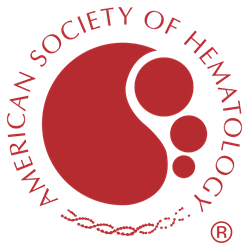 Norwood, MA (PRWEB) November 13, 2013
BioPharm Insight, a division of Infinata, will host an educational webinar to unveil highlights ahead of the American Society of Hematology (ASH) Annual Conference next month. The ASH Conference takes place December 7-10 in New Orleans.
Webinar: BioPharm Insight's Pre-ASH Crash Course
Speaker: Juliana Wexler, Oncology Reporter
Date & Time: November 21, 10:00 AM EST
Register: http://goo.gl/5ij5j9
The webinar will cover:

Celgene's Revlimid - MM-020 and MM-015 trial results in newly-diagnosed multiple myeloma (MM)
Array Biopharma's ARRY-520 Phase Ib results in relapsed/refractory MM
Antibodies in MM, including Genmab/Janssen's daratumumab
Ambit BioSciences' quizartinib in AML
MDS update with Array's ARRY-614, Astex's SGI-110
HDAC inhibitors development for MDS and MM
B-cell inhibitors in CLL -- Gilead's idelalisib, Pharmacyclics' ibrutinib, Infinity's IPI-145
Juliana Wexler specializes in cancer coverage for BioPharm Insight. Previously she was an HIV public health advocate at Jacobi Medical Center in New York, where she was involved in both research and recruiting participants for clinical trials. She has also been a research assistant at both Columbia University, as well as the University of Michigan. Juliana graduated with an individualized Bachelor's in Health Care and Health Disparities from the University of Michigan.
About BioPharm Insight
BioPharm Insight is part of Infinata, a Financial Times Group company, and a leading provider of business intelligence solutions which also include BioPharm Clinical™, High Net Worth Insight™ and wealthmonitor™. BioPharm Insight provides subscribers with an information edge by combining the most comprehensive real-time database of companies, drugs, contacts, M&A and licensing deals, forecasts and clinical trial data with proprietary forward-looking intelligence uncovered by an independent team of investigative journalists months or even years before it breaks in mainstream media. To learn more, visit http://www.biopharminsight.com.
About Infinata, Inc.
Infinata provides personalized technology solutions to turn information into insight. Services include a comprehensive BioPharm Solutions Suite, unique Wealth Prospecting tools and innovative Custom Data Services. Infinata is a part of Mergermarket, a Financial Times Group company and a division of Pearson plc. To learn more, visit http://www.infinata.com.
Business Inquiries: Holly Burke, hburke[at]infinata[dot]com, 781-619-0131
Media Inquiries: Brenda Nashawaty, Brenda[at]nashawaty[dot]com, 617-688-3253