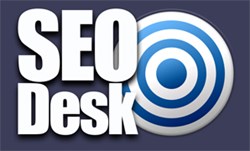 (PRWEB UK) 15 November 2013
Dateinadash, the leading London speed dating and party dating company, is committed to ensuring that single people find their perfect partner before the Christmas and New Year period. Being single can be a lot of fun, but there are certain times of the year when the fun is sucked out of being a singleton. This is especially true during the big holidays and many single people can only look on while couples and families spend quality time together. Dateinadash knows that the clock is ticking for the festive season, but they have plenty of great London dating events in November and early December.
The company has a great track record in bringing people together, and as the leading speed dating London provider, they don't need a lot of time to help people make a connection. Dateinadash knows that time is important though, and this is why they ensure that all of their clients get an additional minute to talk to dates. Anyone that has attended a speed dating event and thought there wasn't enough time to make a connection should know that Dateinadash agrees. This is why this is the only London speed dating firm that provides their guests with an additional minute to get to know the person they meet while speed dating.
Speed dating is fun and can be a fantastic way to meet new people, but it is not for everyone. Dateinadash understands that different people have different dating preferences and needs. This is why they offer an extensive range of dating parties and events. In November and December, the firm has lined up pub quizzes, pub crawls, bowling nights and a whole host of other dating events. No matter what hobbies or interests a person with respect to dating and meeting new people, Dateinadash has events all across London that will fit the bill.
If the thought of another lonely Christmas is too much to bear, Dateinadash can provide the perfect solution. Even if the events do not help a person to find the love of their life, they are sure to be the perfect way to enter into the festive spirit ahead of schedule. London is a city that never stops partying, but Christmas and New Year are always a special time of year. Any single person that fancies spending this festive period with someone special will do well to head to one of the upcoming Dateinadash London speeding dating events.
About Dateinadash:
Dateinadash was only established in late 2011, but the company has developed a reputation as being the leading speed dating provider in London. The company has also expanded its services to providing speed dating events in Manchester and Birmingham. With an ever increasing range of dating events, Dateinadash is determined to bring single people together, and to ensure that people have a lot more fun in their life.