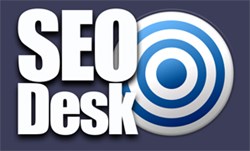 (PRWEB UK) 17 November 2013
Flagship Events, one of the leading London and Surrey events planning companies, is looking forward to ensuring that London and Surrey knows how to party this Christmas. Planning the office Christmas party can be a trying task, and it is one that many people find is beyond their capabilities. It takes a lot of time to pull a party together if a person has little experience. It can also be difficult to ensure that there is entertainment, food, drink and fun for everyone. This is where calling on the experts makes perfect sense, and it is not too late to hire Flagship Events to organise a Christmas party.
The team behind Flagship Events knows how difficult it can be to arrange a party. This is because the company was established after the founding members realised how difficult it was to arrange a party for a family member. They realised that there has to be a better way to bring a great event together. This led to them researching studying; planning and then putting together a business that can take care of every aspect of planning and preparing a party. This leaves the host with more time to mingle, network or just have fun with their guests.
When it comes to a Christmas party, the venue, drinks, entertainment and dining options are all important factors. This is where having access to a firm with the best connections and suppliers in the area, is crucial. The Christmas spirit is crucial for these parties, which means that there is call for a lot of drink to be supplied. Any business or individual that is keen to work with the best mobile bar hire London has to offer will be keen to work with Flagship Events.
The company has a range of fully trained staff that can provide the drinks and keep the entertainment flowing all night long. This includes a full cocktail service, so if people are looking to party hard, this is the option to select. The variety of bar options available ensures that Flagship Events can provide the most effective and pleasurable mobile bar hire Surrey has to offer.
It is still not too late to book the services of the best quality event planning team in London and Surrey. Flagship Events is looking forward to the festive season, but they are seriously looking forward to ensuring their clients and guests have a fantastic time at a wide range of events.
About Flagship Events:
Flagship Events was established after the founders found it so difficult to plan a party for a family member. Realising that there was a gap in the market for events and party planning, the team has quickly established a sterling reputation in London and Surrey. The firm can provide entertainment, venues, drinks, dining, catering, waiting staff and a lot more features to ensure that a party goes very well.